Scura, Wigfield, Heyer, Stevens & Cammarota Blog
Product Liability: Toys in New Jersey Dangerous to Children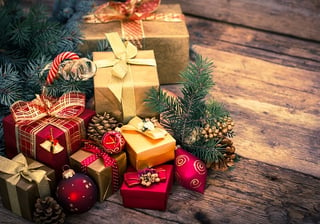 With Christmas fast approaching, many parents are out looking to buy the latest and greatest toys for their kids. According to an annual survey of toys by the New Jersey Public Interest Research Group (NJPIRG), even though parents try to buy the best toys possible, they sometimes end up buying toys that pose considerable risks to their children's health and well-being.
NJPIRG's 28th annual review of toys found that almost 20 specific toys had parts that posed choking hazards, had toxic material or could cause hearing damage because of their high volume. The group checked toys all over the nation and conducted follow-up testing on them.
Among the NJPIRG findings were that that one toy contained 2,900 parts per million of lead in its vinyl material. This is above the limit allowed by the Consumer Product Safety Improvement Act of 2008. One pencil case product was found to contain 150,000 ppm of an organic additive used to make materials more flexible, an amount also above the limit for toys. Eleven products were known to have choking hazards, even though they were labeled for children between ages 4 and 6.
Some smartphones designed for children were too loud at 85 decibels. The allowed limit may be 85 decibels for toys held 10 inches away from the ear, but smartphones are designed to be held next to the ear. NJPIRG acknowledges that the safety of toys has improved over the decades, but dangerous products still find their way to market.
Seek Help from a Product Liability Attorney in New Jersey
Children who are injured by dangerous products may need medication, ongoing medical care and therapy to deal with lingering pain and suffering. Parents of injured children can seek compensation by filing suit against negligent manufacturers. Compensation can enable parents to recover their financial losses and hold companies liable for injuries caused to their children. Contact our product liability attorneys to help you today.
Our Locations
With offices in Wayne, Hoboken, Hackensack & Newark, New Jersey we are here to help you. We serve clients in the following New Jersey counties: Passaic County, Hudson County, Essex County, Bergen County, Morris County, & Sussex County.
Source: The Star-Ledger, "'Trouble in Toyland': annual report by group cites play dangers, but industry refutes it"
Share Article
Need Help? Contact Us Today!