Scura, Wigfield, Heyer, Stevens & Cammarota Blog
Resources for New Jersey Residents Facing Foreclosure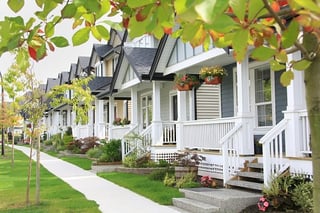 It can be an extremely emotional and difficult experience for individuals in New Jersey and elsewhere to deal with the possibility that they might lose their home. Facing foreclosure is never easy, especially when a homeowner is dealing with several financial challenges. For some people, the best step might be to take action to stop the foreclosure process. No matter what an individual or family decides, it is important that they understand their options.
New Jersey Foreclosure Process
The official website for the state of New Jersey offers details regarding the foreclosure process, including a fast facts sheet that provides resources for both homeowners and renters. Depending on what action the homeowner seeks to take, the fact sheet provides counseling agencies available in the sate to help individuals at various steps of the foreclosure process.
Renters of a home facing foreclosure, according to this fact sheet, cannot be evicted without good cause and notice. This remains true if a landlord fails to pay his or her mortgage and the lender seeks to file an action to foreclose. Renters also have rights in a foreclosure process, and resources specific to them are provided on the site.
In some cases, a homeowner may seek to stop the foreclosure process by filing for bankruptcy. Whether this is the case or not, homeowners will still need to address the matter with their mortgage lender. Mediation may be the best process to ensure a favorable resolution is reached. Information regarding this process is available from our legal team, helping residents fully understand the process and options it provides.
Lastly, homeowners facing foreclosure could lose their home in the process. Because of this, it is important to understand how to locate affordable housing to avoid homelessness. The Making Housing Affordable (MHA) counseling agency can help individuals with both the foreclosure process and help individuals locate affordable housing post-foreclosure.
Consider All Foreclosure Resources Available
Facing foreclosure is a challenging time, and individuals need to consider all the resources available to them. It is important to understand the process and the help available to individuals throughout and after the process. This could help ensure individuals are making informed decisions and have taken steps to protect their rights and interests.

Contact our offices today for help with a New Jersey Foreclosure.

Source: State.nj.us, "Foreclosure Fast Facts"
Share Article
Need Help? Contact Us Today!