Scura, Wigfield, Heyer, Stevens & Cammarota Blog
Strategy Available in Chapter 13 Where Home Value Less Than Mortgages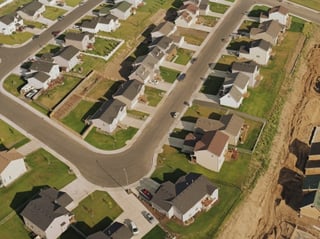 Decreasing home values and multiple mortgages can create opportunity for debtors in a Chapter 13 bankruptcy. According to a report issued on February 23, 2010 by First American CoreLogic, more than 11.3 million homeowners owe more on their home than their home is now worth. According to the report, this number represents approximately one-fourth of all Americans with a mortgage. Many of these homes are encumbered by second and third mortgages causing these homes to be totally underwater in terms of value. Here's how a Chapter 13 bankruptcy can help:
Opportunity in Chapter 13 Bankruptcy
In a Chapter 13 bankruptcy, this creates an opportunity for a debtor to wipe out or strip off these second and third mortgages where the home is worth less than the amount owed on the first mortgage. Many homes are saved from foreclosure with the cram down or strip off strategy.
The New Jersey housing market is still suffering due to these decreasing home values and high real estate taxes. Recent statistics reveal that New Jersey's residential foreclosure rate increased nearly 30 percent in 2009, compared to the national average of 21 percent. There are many options available today for homeowners, including bankruptcy, defending the foreclosure due to lending abuses, mediation, and potential loan modification. Most important, a homeowner should not sit back and do nothing when faced with a foreclosure.
In a Chapter 13 bankruptcy, you have 60 months to catch up on payments on any arrears or amounts you have fallen behind on a mortgage. Upon the filing of the Chapter 13 bankruptcy, the original mortgage is reinstated regardless of how far you are behind and you can take the amounts in arrears and restructure over this 60 month plan. Most important, the Chapter 13 bankruptcy must be filed before the sheriff sale in order for you to be able to save the home because once the sheriff sale occurs, you lose title to the property.
If facing foreclosure, contact the New Jersey bankruptcy attorneys of Scura, Wigfield, Heyer & Stevens for a free initial consultation.
Share Article
Need Help? Contact Us Today!