Scura, Wigfield, Heyer, Stevens & Cammarota Blog
Student Loan Lenders May Soon Be the Object of Stricter Oversight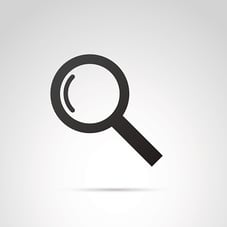 When Americans find that their debt has become unmanageable, there are almost always viable legal solutions available to address this challenge. Unfortunately, one of the myths about bankruptcy is that all kinds of debt may be eliminated through the process. While bankruptcy does serve to give consumers a fresh start on most financial fronts, one of the most significant and pressing debts that younger Americans face may not ordinarily be discharged during bankruptcy.
Student Loan Debt Impacts Young Americans
Student loan debt is dramatically altering the lives of millions of young Americans. And because student loan debt is one of the few kinds of debt not ordinarily dischargeable during bankruptcy, many struggling graduates are simply defaulting on their loans. In fact, so many young Americans are defaulting on their student loans that the Consumer Financial Protection Bureau (CFPB) is calling for stricter oversight of student loan companies who are taking advantage of defaulting graduates.
The law protects lenders from being taken advantage of by consumers who do not intend to pay back their debt despite an ability to do so. However, the law also generally protects struggling consumers in a variety of ways. At present, non-bank student loan companies are not highly regulated in a consumer protection-focused way. The CFPB's new proposal would change that.
Currently, those struggling with student loan debt are too often the objects of poor customer service, paperwork mishaps, unfair costs and unapplied payments by these companies. Hopefully the CFPB proposal will be embraced with the urgency it requires for the benefit of all young Americans struggling with student loans.
If you are drowning in debt and want to talk about whether a chapter 7 or chapter 13 bankruptcy can help your overall financial picture, contact our bankruptcy attorneys today.
Source: Huffington Post, "Gov't consumer watchdog wants stricter oversight of student lenders as more borrowers default"
Share Article
Need Help? Contact Us Today!