Scura, Wigfield, Heyer, Stevens & Cammarota Blog
The Effect of Serial Filing on the Automatic Stay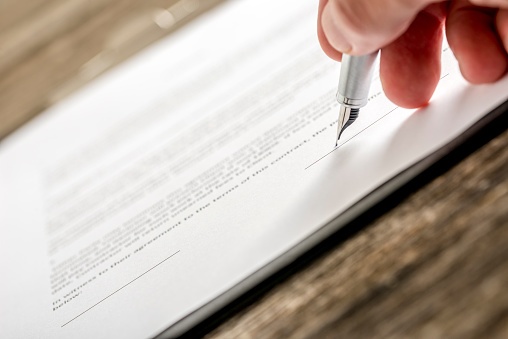 When an individual files a bankruptcy petition, the automatic stay prevents creditors from trying to collect debt. Generally, this means that a creditor cannot contact the individual, repossess assets, garnish wages, foreclose on property, or sue the debtor. To view which actions are prohibited by the automatic stay, click here.
However, there are limitations to the protections afforded by the automatic stay if an individual previously filed for bankruptcy. Bankruptcy Code Sections 362(c)(3) and (4) were enacted by Congress in 2005 to limit the duration of the automatic stay afforded to serial filers.
Filing Two Bankruptcies Within One Year
If an individual has been a debtor in a prior bankruptcy that was dismissed within the year of a second bankruptcy filing, then the automatic stay will terminate after 30 days. 11 U.S.C. § 362(c)(3). There is a presumption that the second bankruptcy filing was made in bad faith. However, the debtor may seek to extend the automatic stay by motion to the bankruptcy court.
The debtor will be required demonstrate that the second bankruptcy case was filed in good faith by clear and convincing evidence. The bankruptcy court will evaluate if there has been a substantial change in circumstances, and good reason to believe that the debtor will carry the current case through to discharge.
Filing Three Bankruptcies Within One Year
If a debtor files a third bankruptcy petition within one year, after the two previous bankruptcy cases were dismissed, then the same presumption of bad faith exists. However, the automatic stay will not take effect upon the third bankruptcy filing. 11 U.S.C. § 362(c)(4). Nevertheless, a debtor may also file a motion with the bankruptcy court for the automatic stay to be imposed, but you must present clear and convincing evidence that the third bankruptcy filing was made in good faith.
The one-year period for termination of the automatic stay begins to run from the date of dismissal of the first case. In a joint bankruptcy case, if only one of the debtors had a prior case dismissed, then the automatic stay is affected only as to the debtor with the previous case. In re Parker, 336 B.R. 678 (Bankr. S.D.N.Y. 2006). Accordingly, these sections of the Bankruptcy Code apply to the acts of a specific debtor rather than joint debtors in the aggregate.
It should be noted, that the debtor is required to file and serve a motion pursuant to 11 U.S.C. § 362(c)(3)(B) so the bankruptcy court can have a hearing and can enter an order granting the motion within 30 days of the case filing. A debtor's failure to file a timely motion may have serious consequences.
If you have previously filed a bankruptcy petition that was subsequently dismissed and need to file another petition within one year, please call our law firm for a free consultation and speak with one of our experienced New Jersey bankruptcy attorneys.
Whether you need to completely eliminate your debt through Chapter 7 bankruptcy, or need to reorganize your credit payments through Chapter 13 or Chapter 11, we are well qualified as a full-service bankruptcy law firm for people in these and other New Jersey counties: Passaic County, Hudson County, Essex County, Bergen County, Morris County, and Sussex County. Call us today at 973-870-0434 or toll free 888-412-5091.

NJ Attorney with extensive experience on Bankruptcy Law Real Property Law, Litigation, and Immigration Law. Dedicated Associate Attorney at Scura, Wigfield, Heyer, Stevens, & Cammarota LLP.
Share Article
Need Help? Contact Us Today!