Scura, Wigfield, Heyer, Stevens & Cammarota Blog
The Effects of Bankruptcy on Current & Future Employment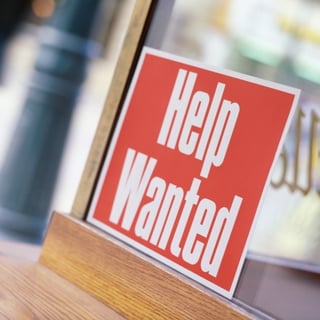 Individuals who are considering filing for bankruptcy may be concerned about the effect that the bankruptcy filing will have on their current job or future job offers. They may be asking: will my employer will find out about my bankruptcy? Can I be terminated because I filed for bankruptcy? Can I be denied potential employment because of the bankruptcy filing?
Section 525 of the United States Bankruptcy Code places limits on whether an employer can discriminate against someone because of a bankruptcy. Unfortunately, a lot of people looking to file for bankruptcy are misinformed or just don't know the effects of a bankruptcy filing on current or future employment. Here is what you need to know:
U.S. Bankruptcy Code Sec. 525
Section 525(a) of the U.S. Bankruptcy Code prohibits federal, state and local governments and their agencies from firing an employee because of a bankruptcy filing, and from using a person's bankruptcy filing as a reason not to hire them. In addition, Section 525(b) of that Code prohibits private employers from firing an existing employee because of his or her bankruptcy.
Will You Lose Your Current Job?
As stated above, an employer (whether it be a private or government employer) may not fire you because you filed for bankruptcy. Furthermore, an employer may not discriminate against you simply because you filed for bankruptcy (for example reducing your pay, demoting you, or taking away responsibilities).
However, this does not mean that the bankruptcy will protect you from being fired for other reasons. If an employer wants to take negative action against you, it can do so but only for other reasons, such as poor work performance for instance. If you were fired by your employer because you filed for bankruptcy, you may have a case against the employer for illegal discrimination because of your bankruptcy filing.
The Effects of a Bankruptcy on Future Employment
It is unclear as to whether a prospective private employer can refuse to hire a person because of bankruptcy. One federal court in New York State determined that Section 525(b) prohibits private employers from discriminating against job applicants that have filed for bankruptcy. See, Leary v. Warnaco, Inc., 251 B.R. 656 (S.D.N.Y. 2000). Other federal courts have reached an opposite conclusion, and have determined that private future employers are not liable for employment discrimination claims when they decline to hire a person because of a prior bankruptcy filing. This seems to be the prevailing view across the board, but it is nearly impossible (unless you ask the prospective employer directly) to prove that a person was not hired due to a bankruptcy filing. We have yet to come across such a situation.
At Scura, Wigfield, Heyer, Stevens & Cammarota, LLP it is our goal to make sure that when you leave our offices you feel better than you did when you walked in. We know that filing for bankruptcy is disruptive and difficult, and we are committed to helping you solve today's challenges in a way that best sets you and your family up for a successful future. Call for a free consultation and let our experienced attorneys guide you to the right path.
Whether you need to completely eliminate your debt through Chapter 7 bankruptcy, or need to reorganize your credit payments through Chapter 13 or Chapter 11, we are well qualified as a full-service bankruptcy law firm for people in these and other New Jersey counties: Passaic County, Hudson County, Essex County, Bergen County, Morris County, and Sussex County. Call us today at 973-870-0434 or toll free 888-412-5091.
Share Article
Need Help? Contact Us Today!