Scura, Wigfield, Heyer, Stevens & Cammarota Blog
Things to Consider Before Filing Chapter 13 Bankruptcy in New Jersey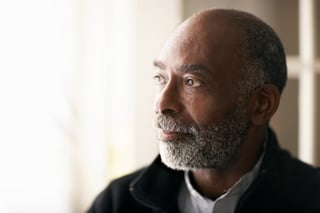 If you are struggling financially and cannot find an easy way to pay off the debts you owe, filing for Chapter 13 bankruptcy in New Jersey may be the best option for regaining control of your finances. However, before you begin the bankruptcy filing process, it is important that you consider all of the pros and cons. Filing for Chapter 13 doesn't have to be a frightening affair but it isn't something that should be taken lightly either. The bankruptcy process can affect your future credit, your self-image and your reputation but it can also improve your short-term quality of life. Are you considering Chapter 13 to put a stop to harassing phone calls and letters from your creditors? Be sure to weigh out the benefits and drawbacks with our experienced bankruptcy attorneys before you file.
What is Chapter 13 Bankruptcy?
While there are two main types of bankruptcy options for individuals, Chapter 7 and Chapter 13, the latter is also referred to as a wage earner's plan because it enables New Jersey residents who have a regular income to pay back their debts over a specific time period. This option is ideal for those who may want to retain ownership over personal property like homes and vehicles while making regular debt payments.


10 Things to Consider Before Declaring Bankruptcy Under Chapter 13


1. Is Time a Factor for You?
A Chapter 13 repayment plan can take up to 5 years to pay off completely. While this may be a negative for some people, a longer repayment plan can be beneficial in many ways. For example, with Chapter 13, you have more time to make your payments and your trustee may also be flexible on the exact terms of your repayment plan. This could mean that you can stretch out your payments, reduce the total amount of your payments and more. Additionally, once you have successfully completed your repayment plan, creditors can not come after you for payment in full.
2. How Will You Make Payments?
Under Chapter 13, all of your debts must be paid out of your "disposable income." This means that whatever you have left over after paying for necessities like food, shelter and medical care will then be tied up as you work to complete your repayment plan. But one of the greatest benefits of this repayment option is the fact that you will be able to keep all of the property that you are making payments on.
3. It Will Affect Your Credit
Declaring bankruptcy will result in a big hit to your credit for quite some time. In fact, Chapter 13 can stay on your credit report for up to 10 years. While this may leave some people feeling weary of filing for bankruptcy, it is important to note that many different factors can negatively affect your credit. Everything from missing a debt payment to defaulting on loans or repossessions will also ruin your credit and they can all be much more difficult to explain to future lenders than a bankruptcy.
4. You Have to Say Goodbye to Your Credit Cards
When you file for bankruptcy you will lose all of your credit cards. But don't get too upset about this part of the process! Remember that credit card debt is probably one of the biggest reasons that you are in this situation in the first place. If you need to open new lines of credit later on in life, you can typically do so within 1 to 3 years of filing for bankruptcy.
5. Is Purchasing a Home in Your Future?
Declaring bankruptcy under Chapter 13 in New Jersey can make it much more difficult to get a mortgage if you don't already have one. But keep in mind that there are certain lenders out there who actually specialize in lending to people who have had financial issues in the past. By showing that you were able to take major steps to correct your finances and pay off your debts, you can show lenders that you are serious about your future.
6. Chapter 13 Makes it Harder to File Chapter 7
You can only file Chapter 7 bankruptcy once every 6 years. If you file for Chapter 13 now, it can be much harder to file for Chapter 7 if you should need to do so in the future. But if you are experiencing another financial disaster, you can always get another Chapter 13 plan before the 6-year bar is up. While this may be your only option, it is good to remember that each time you declare bankruptcy, the filing will appear on your credit score.
7. You May Be Ineligible to File for Chapter 7
If you went through the proceedings for Chapter 13 bankruptcy within the last 6 years, you cannot file for Chapter 7. However, if you received a Chapter 13 discharge in good faith after you repaid at least 70% of all your unsecured debts, the 6-year rule will not apply to you.
8. It is Not a "Miracle" Fix
Filing for bankruptcy can do wonders to set yourself back on the right path financially but it does not magically relieve all of your debts. Certain obligations like student loan debts, alimony and child support will still have to be paid as you sort things out. Luckily, declaring bankruptcy does alleviate most of your other debts, giving you a chance to catch up on those other obligations.
9. You Will Have to Explain Yourself to a Judge
Declaring bankruptcy under Chapter 13 can be a blow to your self-image and reputation. You will have to explain how you got here to your family and friends, a judge and/or your bankruptcy trustee. But remember, these judges and trustees have heard it all before and are here to help you through the process. Instead of getting down on yourself, try to keep in mind that you are taking steps to take control of your future.
10. Some Debts May Still Need to Be Paid
There are certain debts, like mortgage liens that may still need to be repaid, even after you've successfully completed your bankruptcy repayment plan. Even if this is the case, you will now have less debt to worry about overall and can focus on repaying any debts that may have survived bankruptcy.
Get Assistance with Filing for Chapter 13 Bankruptcy in New Jersey
Filing for Chapter 13 has many benefits to for individuals who want to eliminate their debts by repaying them over time. If you can stick to your repayment plan and successfully complete your bankruptcy proceedings you can retain ownership of your personal property and start fresh.
Are you interested in learning more about the potential risks and benefits associated with declaring bankruptcy under Chapter 13? Our knowledgeable and skilled New Jersey bankruptcy attorneys are here to help you navigate the process and ensure that you have all of the tools necessary to complete your repayment plan successfully. For more information on the bankruptcy services we offer, or to schedule a bankruptcy consultation, be sure to visit us online today.
Whether you need to completely eliminate your debt through Chapter 7 bankruptcy, or need to reorganize your credit payments through Chapter 13 or Chapter 11, we are well qualified as a full-service bankruptcy law firm for people in these and other New Jersey counties: Passaic County, Hudson County, Essex County, Bergen County, Morris County, and Sussex County. Call us today at 973-870-0434 or toll free 888-412-5091.
Share Article
Need Help? Contact Us Today!