Scura, Wigfield, Heyer, Stevens & Cammarota Blog
Tips for Creating a Living Will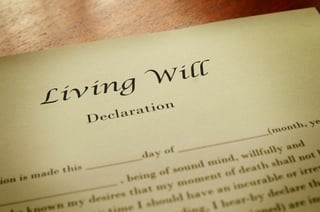 Whereas a "normal" will dictates how a person's tangible assets will be distributed after death, a "living will" deals with an even more personal matter: a person's physical health. If you should become incapacitated for any reason such as the following, a living will can allow a loved one to make decisions regarding your medical treatment:
A catastrophic injury resulting from a car accident or construction accident
A sudden illness, such as an aneurysm or severe stroke
A mental disorder such as Alzheimer's or dementia
A fatal condition such as cancer
Complications from surgery
Childbirth complications
A coma
Creating a living will with the help of an experienced New Jersey estate planning lawyer is a good way to avoid a situation such as the family dispute over Terry Schiavo, a Florida woman who lived for a number of years in a vegetative state. Her husband was pitted against her parents in a battle over how to determine what she would have wished for herself. Because she did not create a living will while she was healthy, a costly and stressful legal battle ensued.
It's Never Too Soon to Contact a New Jersey Estate Planning Lawyer
Obviously, creating a living will is not only for "old people." Anyone who wants to have a say in what type of medical care should be given at a time of incapacitation should prepare an advance medical directive, or living will and notify next of kin of where it is.
Scura, Wigfield, Heyer & Stevens, LLP, is a well-respected, long-established, full-service New Jersey law firm offering estate planning services along with many other legal services. Schedule a consultation with a New Jersey attorney by contacting the law firm. We have New Jersey offices in Wayne, Newark, Hackensack and Hoboken for your convenience.
Share Article
Need Help? Contact Us Today!