Scura, Wigfield, Heyer, Stevens & Cammarota Blog
Treatment of Judgement Liens in Chapter 7 & Chapter 13 Bankruptcies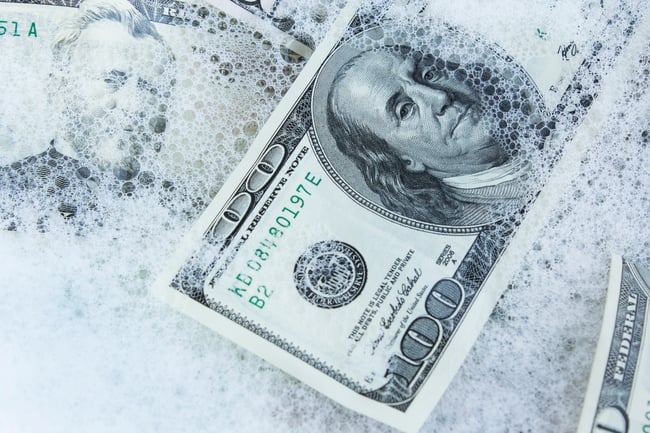 If someone has obtained a judgment against you and docketed that judgment with the clerk of the superior court in Trenton, then that judgment-creditor has obtained a lien on all your real property located within the State of New Jersey. Often, judgment-creditors think that this act is sufficient to protect their interest in their judgment. However, this blog will evaluate the impact that a bankruptcy filing can have on a judicial lien.
CHAPTER 7 BANKRUPTCY
Upon the filing of a chapter 7 bankruptcy case, a trustee is appointed to administer the case pursuant to 11 U.S.C. § 701. The trustee is charged with accumulating as many assets as possible for the benefit of creditors and is armed with various powers within the bankruptcy code to further that goal. Pursuant to United States Supreme Court Precedent, property rights in bankruptcy are defined by the underlying state law. Butner v. U.S., 440 U.S. 48 (1979). One of the powers that a Trustee holds is the power to void judgment liens on property that have not been property perfected through the statute within the Bankruptcy Code known as the "strong arm" statute. The specific statute granting this power is 11 U.S.C. § 544(a)(1), which states as follows:
The trustee shall have, as of the commencement of the case, and without regard to any knowledge of the trustee or of any creditor, the rights and powers of, or may avoid any transfer of property of the debtor or any obligation incurred by the debtor that is voidable by-(1) a creditor that extends credit to the debtor at the time of the commencement of the case, and that obtains, at such time and with respect to such credit, a judicial lien on all property on which a creditor on a simple contract could have obtained such a judicial lien, whether or not such a creditor exists.
The Bankruptcy Court in In re Italiano analyzed a trustee's power as it pertains to judgment creditors and found that
as of the date of filing of the debtor's Chapter 7 petition the trustee holds the status under § 544 of a hypothetical judicial lien creditor who has levied upon the debtor's property. As such, the trustee's lien could only be defeated by a judgment creditor holding a valid lien who had properly levied.
Therefore, it is essential to evaluate the underlying state law for proper levying upon a judgment. "Under New Jersey law, "[p]riority among judgment creditors is determined by the order of their liens of execution."…But [e]xecution is accomplished only after the creditor delivers the writ to the sheriff and the sheriff actually levies upon the debtor's property." Party Parrot, Inc. v. Birthdays & Holidays, Inc., 289 N.J.Super. 167, 175 (N.J.App. Div. 1996) quoting In re Silverman, 2 B.R. 326, 330 (Bankr. D.N.J. 1980); In re Silverman, 6 B.R. 991, 995 (D.N.J. 1980). "A lien on the real estate enforced by levy, as opposed to the underlying judgment or indebtedness by defendants for a deficiency, is not subject to discharge or complete avoidance under the provisions of the Bankruptcy Code." Chemical Bank v. James, 354 N.J.Super. 1, 9 (N.J. App. Div. 2002) quoting Party Parrot, Inc., 289 N.J.Super. at 171. Accordingly, the key distinction amongst holders of judgment liens is whether or not they have properly levied on the real property. A judgment creditor who has not levied upon real estate is subject to a trustee causing their judgment to be a general unsecured claim whereas a creditor who has properly levied cannot be divested of its security interest in the levied upon real property pursuant to 11 U.S.C. § 544(a).
However, a judicial lien, including a properly perfected judicial lien, can be avoided pursuant to 11 U.S.C. § 522(f) to the extent that it impairs the allowed exemption on property. A debtor in a bankruptcy case is entitled to an exemption of up to $23,675 in their residence. In a jointly filed bankruptcy case by a married couple where their residence is owned jointly, the exemption amount can be doubled to $47,350.00. A debtor is entitled to choose the State Exemptions for their State of Residence. Some States allow for significant homestead exemptions to protect equity in their residence. However, the New Jersey exemptions are less favorable for protecting equity in real property than those that are provided by the Bankruptcy Code under 11 U.S.C. § 522. A judicial lien impairs exemptions and is subject to avoidance pursuant to 11 U.S.C. § 522(f)(2)
to the extent that the sum or-(i) the lien; (ii) all other liens on the property; and (iii) the amount of the exemption that the debtor could claim if there were no liens on the property; exceeds the value that the debtor's interest in the property would have in the absence of any liens.
In laymen's terms for a New Jersey Bankruptcy Case, this means that a judicial lien can be voided when the equity in a residence after deduction of any mortgages on the residence is less than $47,350.00. Additionally, 11 U.S.C. § 522(f) can be utilized by a debtor even if the trustee is not taking any action with the real property and abandoning his or her interest in the real property.
CHAPTER 13 BANKRUPTCY
A chapter 13 bankruptcy case is different than a chapter 7 bankruptcy case where a trustee is not appointed in the case. Instead, the standing chapter 13 trustee of the location where the case is filed is charged with administering the estate to ensure that the bankruptcy code is complied with and is tasked with distributing money paid into the case to creditors pursuant to the bankruptcy priority scheme for payment to creditors. A debtor in a chapter 13 case retains far greater control over his or her assets and the chapter 13 trustee does not have the authority to liquidate a debtor's assets. While a chapter 13 debtor can void liens pursuant to 11 U.S.C. § 522(f), a chapter 13 debtor does not have the power to void liens pursuant to 11 U.S.C. § 544(a). Therefore, if a judicial lien cannot be voided pursuant to 11 U.S.C. § 522(f), then it must be treated as a secured claim in the chapter 13 bankruptcy case.
If you are considering filing for bankruptcy, it is important to contact an experienced New Jersey bankruptcy attorney to guide you through your options and present you with the potential pitfalls. For questions regarding a potential bankruptcy, call the law firm of Scura, Wigfield, Heyer, Stevens & Cammarota, LLP for a free consultation.

Prior to joining Scura, Wigfield, Heyer, Stevens & Cammarota, LLP, David Sklar graduated from Rutgers University-Newark School of Law with a J.D., Cum Laude. Mr. Sklar was the recipient of a Pro Bono Award and was honored by the New Jersey Bar Association for his commitment to the Street Law Program by being awarded the Street Law Prize.
Share Article
Need Help? Contact Us Today!