Scura, Wigfield, Heyer, Stevens & Cammarota Blog
Vaccine Recalled from New Jersey Anticipating Product Liability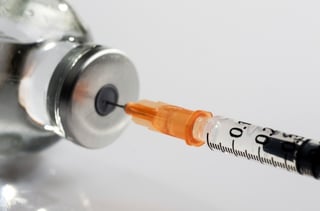 For a consumer of goods in New Jersey, product satisfaction is always one of the top priorities. One thing that the consumer does not expect is to buy a product with his or her hard-earned money and to have the product not meet expectations. Imagine the person's dissatisfaction if the product turns out not only to be defective or damaged but also causes injury during use. The least that he or she should be able to expect under such circumstances is to be awarded compensation for such injury from the person originally responsible for such damage or defect to begin with. Identifying such a person as well as assessing the amount of damages that the responsible person has to pay is what the rules of products liability are all about.
Who Is Responsible for Defective Products?
Every person responsible for placing the defective products in the consumers' hands may incur product liability, ranging from the original manufacturer to the component parts to the wholesaler to all the retailers involved. Consumer injuries arising from dangerous products can often be traced back to the negligent manufacturer or any other person further down the supply chain and the negligent parties are made to compensate the consumer for his or her pain and suffering as well as medical expenses incurred.
A Recent Example of a Product Recall
A good example of this is the recent product recall of the human papilloma vaccine that Merck recently issued. The vaccine, originally intended to prevent cancer in women and genital warts in men, had been distributed in thousands of doses in several states, including in New Jersey. However, it has been discovered that a few vials in a lot of nearly 750,000 may contain specks of glass in them, which, if small enough to fit in the needles, may cause irritation at the injection site. Several such consumer injuries have been reported already.
Get Help from Product Liability Attorneys
Although the product's effectiveness may remain intact despite the defect, as in the present case, the affected consumers, nonetheless, are entitled to file a products liability claim against the manufacturer. It may take the help of a zealous and able legal counsel, however, to successfully receive adequate compensation for such a claim. Contact our product liability attorneys today.
Source: NJ.com, "Merck recalls HPV vaccine Gardasil because shots may contain broken glass"
Share Article
Need Help? Contact Us Today!