Scura, Wigfield, Heyer, Stevens & Cammarota Blog
Validity of Arbitration Clauses in New Jersey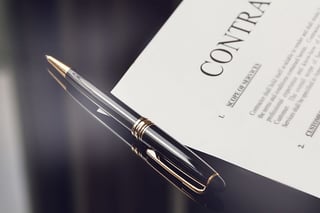 Many larger contracts contain an arbitration clause or arbitration agreement, wherein the parties to the contract agree to settle their dispute outside of court, through the arbitration process. The clause is considered a forum selection clause since it may dictate the specific jurisdiction where the arbitration is to occur. Not all arbitration clauses are valid, simply because they are contained within a contract signed by the parties.
Under the Federal Arbitration Act, state law governs whether parties to a consumer contract have agreed to arbitrate any potential dispute. See, 9 U.S.C. §§1-16. The arbitration clause must inform the consumer that they are waiving their common-law and constitutional right to access of the judicial system.
The Surrounding Case Law
The determination of whether an arbitration agreement is valid is generally resolved by the courts unless the parties clearly delegated to an arbitrator, the decision on whether the arbitration agreement is valid. First Options of Chi., Inc. v. Kaplan, 514 U.S. 938, 944 (1995).
The seminal cases in New Jersey on arbitration are Morgan v. Sanford Brown Institute, 225 N.J. 289 (2016) and Altalese v. U.S. Legal Services, 219 N.J. 430 (2014). In Morgan, the Supreme Court of New Jersey stated that an arbitration agreement will only be enforced if a party's waiver of their right to sue in court is "clear and unmistakable," and that a simple acceptance of an offer to arbitrate by itself is insufficient. Id. at 308. In Altalese, the Supreme Court of new Jersey refused to enforce the arbitration agreement because it did not state the "plaintiff is waiving her right to seek relief in court," "explain what arbitration is," or "indicate how arbitration is different from a proceeding in a court of law." See, Altalese, 219 N.J at 446. The Altalese Court based their ruling on the fact that a layperson may not know what arbitration is. Id. at 442. Since then though, New Jersey courts have moved away from the "layperson" rationale and have invalidated arbitration clauses in commercial contracts between sophisticated parties, including a real estate contract negotiated by counsel. See, Dispenzier v. Kushner Companies, 438 N.J. Super. 11 (App. Div. 2014); see also, Rosenthal v. Rosenblatt, C-156-12, 2014 WL 5393243 (App. Div. 2014).
Consider New Jersey's Plain Language Act Too
Contracts with consumers should always comply with the Plain Language Act ("PLA"). N.J.S.A. 56:12-1, et seq. Therefore, the arbitration clause should also comply with the PLA. Pursuant to Section 2 of the PLA, consumer contracts should be written in a "simple, clear, understandable and easily readable way." N.J.S.A. 56:12-2. The PLA establishes liability if the contract doesn't comply with Section 2 and enumerates the damages. N.J.S.A. 56:12-3. The PLA lists several factors that a court can consider in determining if the contract runs afoul of Section 2:
Cross references that are confusing;
Sentences that are of greater length than necessary;
Sentences that contain double negatives and exceptions to exceptions;
Sentences and sections that are in a confusing or illogical order;
The use of words with obsolete meanings or words that differ in their legal meaning from their common ordinary meaning;
Frequent use of Old English and Middle English words and Latin and French phrases,
and should also consider whether:
(1) Sections shall be logically divided and captioned;
(2) A table of contents or alphabetical index shall be used for all contracts with more than 3,000 words;
(3) Conditions and exceptions to the main promise of the agreement shall be given equal prominence with the main promise, and shall be in at least 10-point type.
See, N.J.S.A. 56:12-10.
Conclusion
If you have legal issues regarding contract or arbitration disputes, we may be able to help. If you are unsure of your legal rights, please give us a call for a free consultation. We have office locations in Wayne, Hoboken, Newark, and Hackensack.
Share Article
Need Help? Contact Us Today!