Scura, Wigfield, Heyer, Stevens & Cammarota Blog
What Are the Mediation Procedures in a Bankruptcy Case?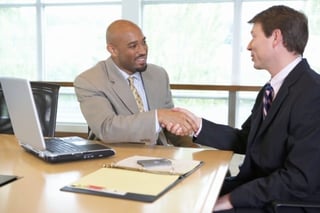 Filing for bankruptcy is not an easy decision to make, and while personal bankruptcy could help individuals in New Jersey address debt and financial challenges, it is a major step to take. Therefore, it is important to understand the different procedures involved in the process. For some, mediation might be to the key to reaching a resolution between the debtor and creditor.
Mediation Procedures In a Bankruptcy Case
What are the mediation procedures in a bankruptcy case? Any contested matter, after the filing of the initial answer to the complaint, can be referred to mediation. This does not occur if one or more parties is self-represented, a party seeks a temporary restraining order or preliminary injunction or the action was initiated by the Office of the United States Trustee.
If the referral to mediation is not contested, the parties will select a mediator, or if they cannot agree, the court will select a mediator. Once a mediator is selected, mediation must be completed within 60 days unless an extension has been requested. Unless the bankruptcy court otherwise orders it, discovery in the matter will be stayed; however, mandatory disclosures shall continue.
If the matter is resolved through mediation, within seven days after the mediator has determined that mediation has concluded, the mediator must report to the bankruptcy court in writing whether the matter or any severable claims have been settled. If the matter is not entirely resolved through mediation, a pretrial conference will be scheduled within 30 days.
While the mediation process could help those filing for bankruptcy, individuals seeking to file for Chapter 7 or Chapter 13 bankruptcy should understand whether the mediation procedure might be required, and if so, how it could assist them in the process. Whether mediation is used or not, the bankruptcy process often includes several steps, requiring individuals to be fully informed of the process. Because of that, it is important that debtors seeking debt relief through bankruptcy seek guidance about their situation so they can make an informed decision in their matter.
Contact our personal bankruptcy attorneys for a free consultation today.
Source: Njb.uscourts.gov, "D.N.J. LBR 9019-2 - Mediation Procedures"
Share Article
Need Help? Contact Us Today!