Scura, Wigfield, Heyer, Stevens & Cammarota Blog
What Chapter 7 Bankruptcy Can't Do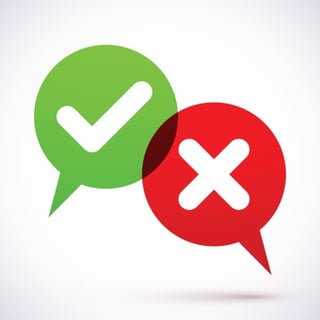 Chapter 7 bankruptcy is an extremely helpful legal proceeding for those drowning in debt. It is useful to eliminate credit card debt, medical bills, and unsecured personal loans. There are certain debts that cannot be eliminated in a chapter 7 bankruptcy case and would simply remain due and owing after the case is discharged.
Bankruptcy Does Not Necessarily Eliminate Liens
When a borrower takes out a secure line of credit they normally sign a promissory note. This promissory note makes them personally liable for the debt. This is in personam liability. The creditor may also take an interest in the property that the borrower is receiving by obtaining a security interest in that property. This protects the creditor in an instance where the debt is not repaid. This is in rem liability. Think of a secured debt in terms of a mortgage or vehicle lien, if the debt is unpaid the lender will foreclose on the home or repossess the vehicle. The borrower has an in personam debt with the lender, which would be eliminated with a chapter 7 discharge. See, 11 U.S.C. §524(a)(2). The lender would still have an in rem interest against the collateral and would have the right to foreclose or repossess that property. For example, if a borrower defaults on a vehicle loan, they can file bankruptcy to eliminate the in personam debt but the lien remains and the lender can repossess it. Liens can be eliminated by motion practice in a chapter 7 bankruptcy if certain conditions are met, but the filing and subsequent discharge of a chapter 7 by itself will not accomplish this. See, Avoiding Judicial Liens Blog.
Bankruptcy Does Not Necessarily Eliminate Student Loans
Generally speaking, student loan debt is non-dischargeable and cannot be eliminated in any chapter of bankruptcy. There is a very small exception to this general rule if a debtor can show an "undue hardship." Although the bankruptcy filing itself would seem to show the debtor's "undue hardship", it is an extremely tough standard to meet. Most circuits rely on what is known as the Brunner test established by the Second Circuit in Brunner v. New York State Higher Educ. Servs. Corp., 831 F.2d 395 (2d Cir. 1987). New Jersey is part of the Third Circuit which utilizes the Brunner test. This test requires a showing that, (1) the debtor cannot maintain, based on current income and expenses, a "minimal" standard of living for the debtor and the debtor's dependents if forced to repay the student loans; (2) additional circumstances exist indicating that this state of affairs is likely to persist for a significant portion of the repayment period of the student loans; and (3) the debtor has made good faith efforts to repay the loans.
Meeting this standard is very unlikely unless the debtor has a severe disability. Debtors must file an adversary proceeding in order to attempt to discharge educational loans and the filing of the same will be met with costly defense litigation by the student loan lenders. Before 1976, all educational loans were dischargeable in bankruptcy. The Bankruptcy Code was then altered in that year so that loans made by the government or a non-profit educational institution could not be discharged during the first five years of repayment. The Bankruptcy Code was then amended in 1984 so that all private student loans were treated like these federal loans. In 2005 the Bankruptcy Code amendment made it the most difficult to discharge private and federal student loans without the showing of an "undue hardship."
Conclusion
There are other types of debt that are non-dischargeable and this post is not intended to cover every example. If you are seeking representation in a bankruptcy proceeding, retaining a competent attorney is crucial. It is important to choose an attorney that you are comfortable with and whom will answer all of your questions. If you are seeking representation, please give us a call for a free consultation. We have office locations in Wayne, Hoboken, Newark, and Hackensack.
Whether you need to completely eliminate your debt through Chapter 7 bankruptcy, or need to reorganize your credit payments through Chapter 13 or Chapter 11, we are well qualified as a full-service bankruptcy law firm for people in these and other New Jersey counties: Passaic County, Hudson County, Essex County, Bergen County, Morris County, and Sussex County. Call us today at 973-870-0434 or toll free 888-412-5091.
Share Article
Need Help? Contact Us Today!