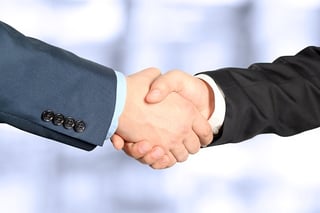 If a purchase was made on a store card - say a refrigerator from Sears, furniture from Raymour and Flanigan, or a computer from Best Buy - it is very likely the creditor holds a security interest in the property purchased. Similar to what happens if you don't pay your car loan, the creditor has the legal right to take the property back.
Reaffirm, Redeem, or Surrender
When a person files bankruptcy, the personal obligation to repay most debts goes away. But the creditor's right to recover the property its debt is secured by remains. In a Chapter 7 bankruptcy, a person states his or her intention with regards to a secured debt in the bankruptcy petition: e.g. reaffirm, redeem, or surrender. Typically, a creditor will also send out a letter with a Reaffirmation Agreement.
A Reaffirmation Agreement is a new promise to pay an old debt that would be discharged in the bankruptcy otherwise. If the debt is not reaffirmed or the property redeemed, then the creditor has the legal right to recover the property.
Reaffirmation of Cars
With the exception of vehicles, it is my experience that the creditor rarely makes the effort to repossess its security interest. Are they really going to come out to your house and ask for the old couch back? They will always repossess a vehicle if it is not reaffirmed or redeemed. If a person chooses not to reaffirm the debt, he or she will not have any personal obligation to this creditor. But if the debt is reaffirmed (entering into a new agreement to pay an old obligation), he or she will continue to be responsible for the debt despite the bankruptcy discharge.
If you have debt questions, contact our New Jersey offices for a free consultation with a consumer debt lawyer today.