Scura, Wigfield, Heyer, Stevens & Cammarota Blog
Why Bankruptcy Can Aid Student Debtors Significantly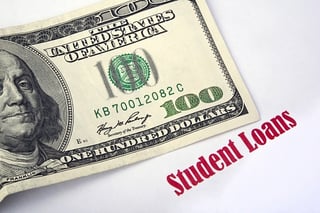 It has become a well-known fact that student loan debt is crippling the financial futures of a young generation of Americans. Especially for those graduates who found themselves newly in the market for employment immediately before and after the economic recession of 2008, student loan debt has become unmanageable for millions of young people.
Student Loan Debt Almost Never Dischargeable
What makes this reality particularly challenging is that while one can generally discharge debt through bankruptcy, student loan debt is almost never dischargeable. Only in situations involving significant and unique hardships are judges likely to allow student debt to be forgiven in bankruptcy.
Bankruptcy Can Help Overall Debt Load
However, filing for bankruptcy can help student debtors navigate their overall debt load in substantial ways. Even though the student loans themselves might remain burdensome, filing for bankruptcy can help struggling debtors become less weighed down by other debts. In accomplishing this feat, student loan payments may ultimately become more manageable because the overall debt load one is carrying has been lightened.
There Are Options for Debt Relief
There are many ways that one can approach the problem of seemingly insurmountable debt. And even in cases of massive student loan debt, options for relief do exist. The key is to navigate available options creatively and strive to make one's debt load manageable overall. If you are struggling with a substantial amount of student debt, please do not hesitate to seek the expert advice of an experienced bankruptcy attorney. Just because student loan debt is not generally dischargeable does not mean that bankruptcy is not a viable option for your situation.
Schedule your free consultation with a personal bankruptcy attorney today.
Source: Huffington Post, "My Private Student Loan Debt is Out of Control"
Share Article
Need Help? Contact Us Today!