Scura, Wigfield, Heyer, Stevens & Cammarota Blog
A Brief Overview of Repayment Plans in a Chapter 13 Bankruptcy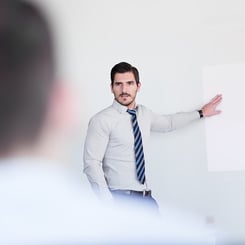 When debt becomes a real issue in an individual's life, it is clear that they must take action to reduce or alleviate these financial hardships. Seeking debt relief is not always an easy step to take for New Jersey residents. A debtor should be fully aware of their debt relief options, including bankruptcy.
Chapter 13 Bankruptcy Repayment Plans
Filing for a Chapter 13 bankruptcy is an opportunity for debtors to create a repayment plan, keep their property and eventually repay creditors over a period of time. In most cases, this means devising a three or five year repayment plan. If the debtor's current monthly income does not exceed the state's median for the past six months, their repayment plan would last up to three years. If it is above the state's median income, the bankruptcy court could allow the debtor to repay creditors in a five-year plan.
Once a repayment plan is established, a debtor is required to start payments within 30 days after filing for bankruptcy. After the initial payment is made, the plan will require regular monthly or bimonthly payments to be made. Payments could be made directly to the trustee handling the repayment plan or a payroll deduction could be set up. Once the trustee receive payment, they will distribute the money based on the type of debt it is and the priority it has.
If the debtor strays away from the plan, they could risk having their case involuntarily dismissed. This often occurs if they fail to make their required payments, are delinquent with child support or alimony payments, incur new debt without out approval or fail to file an annual income and expense report. In order to avoid such a situation, debtors should understand they have the ability to modify a current repayment plan.
Filing for Chapter 13 Bankruptcy
Seeking modification is a much better step to take than missing a payment, which could create more hardships for the debtor. Filing for bankruptcy could be an opportunity for debtors to seek debt relief, but those considering this option should be fully aware of the process and how it could affect their life. Contact our Chapter 13 bankruptcy attorneys today to get help.
Source: FindLaw.com. "What are a Debtor's Obligations under Chapter 13?"
Share Article
Need Help? Contact Us Today!