Scura, Wigfield, Heyer, Stevens & Cammarota Blog
Addressing New Jersey Credit Card Debt and Seeking Debt Relief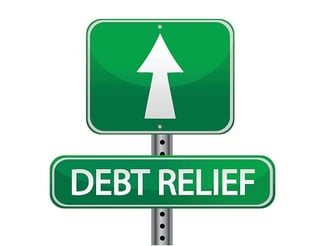 As previous blog posts have noted, it is not uncommon for New Jersey residents to have some amount of credit card debt. While it is common, individuals and families should understand that a small amount of credit card debt could easily transform into a serious amount of debt. Our firm understands that dealing with financial problems is an emotional and often embarrassing situation, but this should not keep them from seeking help. Addressing credit card debt properly and timely could help the debtor obtain and maintain a healthy financial future.
Getting Advice on New Jersey Debt Relief
While there are numerous ways debtors could educate themselves about their financial situation, it is important that individuals get a full and accurate picture about their options. This often means gaining legal advice about possible routes they could take. This could give them a clear picture and allow them to understand what is required from them and how these steps could impact them immediately and in the future.
How a Chapter 7 Bankruptcy Can Help
When credit card debt is overwhelming, it might be in the debtor's best interest to obtain a fresh financial start. Our attorneys understand that filing for bankruptcy is not an easy decision to make, but the process might be their best option to move forward. A chapter 7 bankruptcy could eliminate most if not all of their credit card debt. Before filing for bankruptcy, it is important that individuals understand the possible outcomes, so there aren't any surprises.
Debt Relief Through Negotiation
Debtors should understand that they might be able to negotiate with their credit card companies in order to reach an agreement or settlement to address their credit card debt. Our firm could assist debtors with this step and further educate them about addition debt relief options. While debt settlement companies could be a great resource for some debtors, it could also be a option that puts them in a worse off position. This is why it is important to become knowledgeable about all their options and possible pitfalls and outcomes.
Debt Relief Attorneys
Our firm's debt relief attorneys can help individuals in New Jersey address their debt issues. We understand that credit cards are a useful tool that often helps consumers obtain credit and could assist them in emergencies, but the misuse of credit cards could put individuals in a serious debt situation. It is important that debtors do not ignore these issues and address them promptly.
Share Article
Need Help? Contact Us Today!