Scura, Wigfield, Heyer, Stevens & Cammarota Blog
AI Hiring Software in New Jersey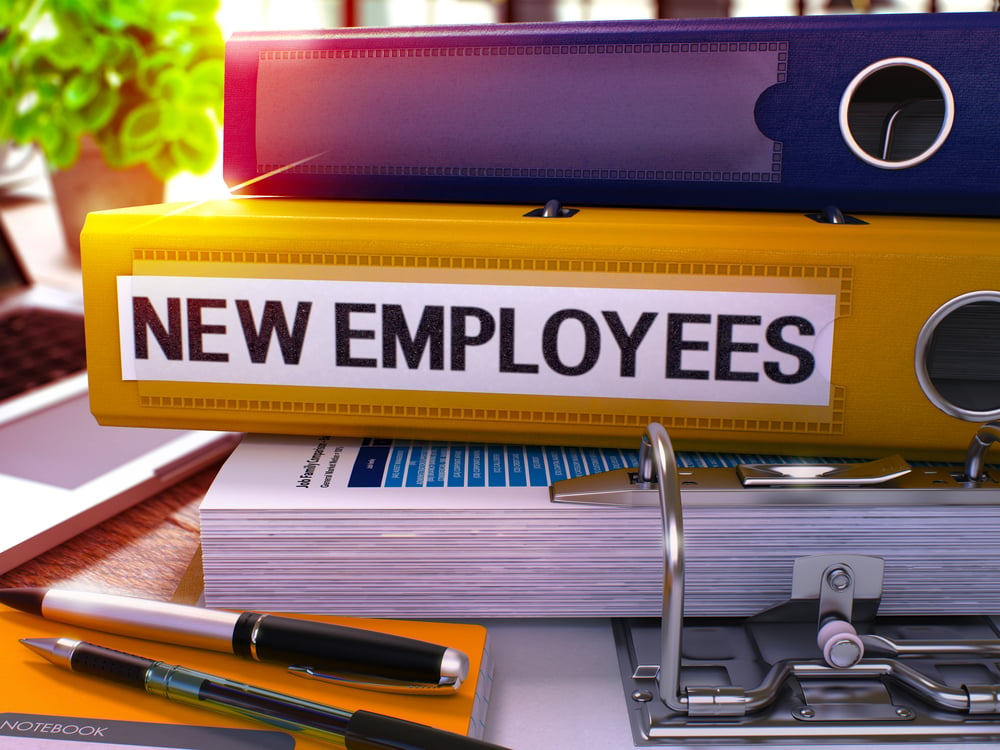 Several New Jersey Legislators have introduced a bill regulating the use by employers of artificial intelligence ("AI") tools with respect to the screening and hiring of employees. The purpose of proposed AB No. 4909 is to minimize the risk that such AI tools could discriminate against potential employees.
What is AI Hiring Software?
The term AI at issue can encompass anything from how resumes and applications are screened to computer applications used during the interview process. New Jersey's proposed legislation uses the term "automated employment decision tool" and defines the term as follows:
Any system the function of which is governed by statistical theory, or systems the parameters of which are defined by systems, including inferential methodologies, linear regression, neural networks, decision trees, random forests, and other learning algorithms, which automatically filters candidates or prospective candidates for hire or for any term, condition or privilege of employment in a way that establishes a preferred candidate or candidates.
A February 6, 2023 article by northjersey.com referenced a study by the Society for Human Resource and Management indicating that approximately 64% of human resources professionals use some form of AI to screen unqualified applicants. (www.northjersey.com/story/news/business/2023/02/06). The reason for the rise in AI software being used in the hiring process is that employers can save time and costs associated with reviewing and screening large amounts of resumes and employment applications.
Who is at Risk of Discrimination?
Depending upon who creates the AI tool, anyone can be subject to discrimination. However, a report by the U.S. Justice Department and the Equal Employment Opportunity Commission ("EEOC") dated May 12, 2022 stated that persons with disabilities bear the greatest risk of unlawful discrimination because of the use of AI tools (www.justice.gov/opa/pr/justice-department-and-eeoc-warn-against-disability-discrimination). The May 12, 2022 report also references the guidance developed by the Justice Department regarding AI tools entitled "Algorithms, Artificial Intelligence, Disability Discrimination in Hiring". The Justice Department's guidance discusses, among other things, factors employers must consider in developing and using algorithmic decision-making tools to avoid discrimination against persons with disabilities.
The EEOC also issued a guidance document aimed at preventing discrimination of persons and employees with disabilities entitled "The Americans with Disabilities Act and the Use of Software, Algorithms, and Artificial Intelligence to Assess Job Applicants and Employees". The EEOC guidance offers instructions to employers with respect to ensuring how use of AI tools will not discriminate against employees or applicants with disabilities. In issuing the guidance, EEOC Chair Charlotte A. Burrows stated, "New technologies should not become new ways to discriminate. If employers are aware of the ways AI and other technologies can discriminate against persons with disabilities, they can take steps to prevent it."
Although people with disabilities are probably at the greatest risk of being discriminated against by the use of AI tools, other groups can be subject to unlawful discrimination as well. For example, the February 6, 2023 article by northjersey.com cited to a 2018 Reuters report that Amazon stopped using AI software in its recruiting process because it penalized women applicants. Again, different groups protected under the state and federal discrimination statutes could be discriminated against depending upon how the program is designed or how the algorithm is used to screen potential candidates.
New Jersey Legislation
Employers should know that New Jersey's proposed Bill does not seek to eliminate the use of AI tools with respect to hiring and employment practices. Rather, the proposed legislation seeks to eliminate the discriminatory effects such tools may have, irrespective of whether such effects were intended or unintended. New Jersey's proposed bill would require AI tools to undergo an annual "bias audit", which would examine the tools to determine whether they result in any patterns of discrimination.
The New Jersey Bill focuses on the sale of AI tools, which is prohibited unless an employer can demonstrate that: (1) a bias audit has been conducted on the tool in the year preceding the sale of the tool; (2) the tool provides for, at no additional cost to the purchaser, an annual audit service; and (3) the tool contains an explicit notice that it is subject to the New Jersey Bill. Moreover, the New Jersey Bill requires that any employer using an AI screening tool must notify prospective employees within thirty (30) days of the use of the tool that the AI tool was used in connection with the employment application, and that the tool assessed the job qualifications or characteristics of the prospective candidate. Companies that fail to make the required disclosures face potential fines of $500 to $1,500 per violation.
New Jersey's proposed Bill is distinguished from similar legislation that was already passed by the City of New York (New York City Local Law 144) and which is set become effective on April 15, 2023. While New Jersey's Bill focuses on the sale of AI tools unless certain requirements are met, New York City's law focuses on the testing of AI tools to determine whether they have discriminatory impact on protected classes. In addition, while New Jersey's Bill requires the sale of an AI tool to include an annual bias audit, the New York City Law requires that the AI tool be subject to impartial evaluation by an independent auditor.
Conclusion
It is important to note that the New Jersey Bill does not seek to ban the use of AI tools in connection with the hiring and promotion of employees. Rather, it seeks to prevent the discriminatory effects such AI tools might have on the hiring and promotion process. As noted in the February 6, 2023 northjersey.com article, New Jersey employers are somewhat skeptical about the impact of the New Jersey Bill on businesses, primarily because there is not a lot of reliable information as to how AI tools are used in the workplace. The New Jersey Business and Industry Association cautions that because technology is always changing, it may be difficult to regulate AI tools.
If you are an employer who is interested in how the New Jersey proposed legislation regarding the use of AI tools may effect your company, or whether you are an employee who believes they have been discriminated against by virtue of an employer's use of AI tools, please feel free to contact us at cheyer@scura.com.
Share Article
Need Help? Contact Us Today!