Scura, Wigfield, Heyer, Stevens & Cammarota Blog
Bankruptcy & Real Estate Holding LLCs Facing New Jersey Foreclosure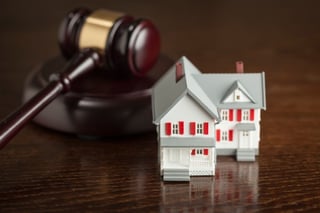 Many people who own real property through a single member limited liability company or sole shareholder corporation tend to think of the real property being owned by them individually. However, the Bankruptcy Code has different rights for individuals who own real property than entities. This blog will explore how the Bankruptcy Code affects an entity whose sole asset is real property and things to consider if you are considering putting such an entity into a bankruptcy case.
Chapter 13 Bankruptcy is Not an Option for You
Many people when seeking to retain real property through a bankruptcy case believe that chapter 13 is their best chapter in bankruptcy to pursue. However, only an individual can file a chapter 13 bankruptcy proceeding pursuant to the Bankruptcy Code. Therefore, a chapter 13 bankruptcy will not be available for an entity.
Chapter 7 vs. Chapter 11
Corporate entities are permitted to file both chapter 7 and chapter 11 bankruptcies. In a chapter 7 bankruptcy, a trustee will be appointed to liquidate the assets of the entity. At the end of the bankruptcy process, if there are proceeds available after payment of the entities creditors and administrative fees in connection with the bankruptcy proceeding, then the principal will be entitled to the excess proceeds. However, administrative fees and expenses are often high in a chapter 7 bankruptcy proceeding with assets for distribution to creditors.
In a chapter 11 bankruptcy, the entity will serve as a debtor-in-possession. In this bankruptcy chapter, a debtor has several options such as pursuing a modification of their mortgage, cramming down the mortgage to the value of the property through monthly payments over a fixed time period, curing the arrears on the mortgage over time while maintaining their monthly payments, or selling the real property on their own. Upon the filing of a bankruptcy petition, the automatic stay will force most creditor collection actions to cease. Thus, the automatic stay will stop a foreclosure action from proceeding any further.
A chapter 11 bankruptcy procedure can be tricky because a creditor must have their treatment of creditors approved by a plan to be able to exit the bankruptcy proceeding as a reorganized debtor. In order for a plan to be approved by the Court, a debtor must have at least one impaired class of creditors vote in favor of the plan (unless there are no impaired classes) and must show the Court that they are treating all creditors who have not consented to the plan fairly and in accordance with the provisions of the Bankruptcy Code. An impaired class of creditors means a class of creditors whose rights are altered by the terms of the plan. If a class of creditors is not impaired, then they are not entitled to vote on the plan. Chapter 11 bankruptcy is an extremely complicated chapter of bankruptcy. To be successful, a Chapter 11 requires careful planning and consideration.
Get New Jersey Foreclosure Help
If you are considering filing for bankruptcy, it is important to contact an experienced New Jersey bankruptcy attorney to guide you through your options and identify the potential pitfalls. For questions regarding a potential bankruptcy, call the law firm of Scura, Wigfield, Heyer, Stevens & Cammarota, LLP for a free consultation.
Whether you need to completely eliminate your debt through Chapter 7 bankruptcy, or need to reorganize your credit payments through Chapter 13 or Chapter 11, we are well qualified as a full-service bankruptcy law firm for people in these and other New Jersey counties: Passaic County, Hudson County, Essex County, Bergen County, Morris County, and Sussex County. Call us today at 973-870-0434 or toll free 888-412-5091.

Prior to joining Scura, Wigfield, Heyer, Stevens & Cammarota, LLP, David Sklar graduated from Rutgers University-Newark School of Law with a J.D., Cum Laude. Mr. Sklar was the recipient of a Pro Bono Award and was honored by the New Jersey Bar Association for his commitment to the Street Law Program by being awarded the Street Law Prize.
Share Article
Need Help? Contact Us Today!