Scura, Wigfield, Heyer, Stevens & Cammarota Blog
Chapter 11 Bankruptcy Is Not Just For Business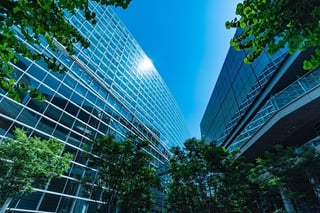 It is commonly believed that Chapter 11 Bankruptcy is reserved for businesses. While it is true that a business cannot reorganize its financial affairs in a Chapter 13, it is not true that an individual - that is a natural person rather than a company - cannot file for Chapter 11.
In the case of an individual petitioner, a Chapter 13 or Chapter 11 Bankruptcy both provide the same substantial rights. Both chapters allow the individual debtor to reorganize his or her debts, allow for cramming and voiding of liens, and grant a discharge of debts at the completion of the Plan of Reorganization. Typically the reason an individual will file Chapter 11 is because the debt owed to creditors exceed that which is permitted under Chapter 13. An individual who owes more than $360,475 of unsecured debt and $1,081,400 in secured debt is not permitted to file Chapter 13. Regardless of the debt limits, there are times when I have suggested a Chapter 11 filing rather than a Chapter 13. There are key advantages in Chapter 11 that may be very important given the facts of a particular case.
A Debtor-in-Possession Has Similar Duties, Powers, and Responsibilities as a Chapter 11 Trustee
In contrast to a Chapter 13 where a trustee is appointed to administer the case, in a Chapter 11 the debtor (the person filing bankruptcy) takes on the responsibilities of a trustee. In this role, the debtor is referred to as the Debtor-in-Possession ("DIP"). The DIP has the same fiduciary responsibilities as a trustee and in such capacity has the duty to object to claims filed by creditors, seek the turnover of estate property, commence proceedings to recover preferential payments made to creditors before the filing of bankruptcy, propose a Plan of Reorganization, and file monthly operating reports.
Chapter 11 Bankruptcy Provides Flexibility
A second advantage to a Chapter 11 Bankruptcy is the flexibility it provides. The Chapter 11 process typically involves a lot of negotiation between the DIP and creditors. In many cases there is a consensus on how the Chapter 11 Plan will treat creditors. A Chapter 11 Plan may also provide for the modification of secured debts in a way that would not be permitted in a Chapter 13. It should also be noted that the time to start making payments under the Chapter 11 Plan may be delayed for a considerable time, whereas in a Chapter 13 payments begin within thirty days.
We Take on New Jersey Chapter 11 Bankruptcy Cases
Indeed Chapter 11 proceedings are much more complicated than Chapter 7 or Chapter 13. Most attorneys that practice consumer bankruptcy will not take on a Chapter 11 case because procedurally it is dramatically different than the more common cases. I am available to speak to consumers or professionals that have questions concerning Chapter 11 practice.

I have a passion for what I do. There are few things I enjoy more than helping good people and viable businesses find solutions to overwhelming debt.
Share Article
Need Help? Contact Us Today!