Scura, Wigfield, Heyer, Stevens & Cammarota Blog
Civil Judgments After New Jersey Bankruptcy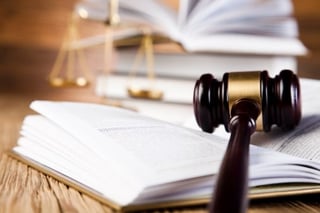 After a successful bankruptcy, a person is discharged from most debts - meaning the person no longer has any personally responsibility for the debt. What many New Jersey residents don't know, however, is that while a person is discharged from a judgment resulting from a civil suit, the judgment lien remains against any real estate owned by that person within the state.
The reason for this oddity is that under New Jersey law a judgment attaches to any real property owned by the judgment debtor within the state. Although the debtor no longer personally owes the underlying debt, the judgment lien "rides through" bankruptcy unaffected. This becomes a problem when later the debtor wants to sell their home, but the title to the property is encumbered by the judgment lien.
The Judgment Lien Can be Voided as Part of the Bankruptcy
As part of our standard practice my office looks to see if the judgment lien can be avoided under certain provisions of the Bankruptcy Code. We make it standard practice to void the lien when applicable by filing a motion as part of the bankruptcy. After the bankruptcy case is over, voiding the lien is a bit more complicated; but it can still be accomplished under state law (see Party Parrot, supra, 289 N.J. Super. at 173, 673 A.2d 293) or a motion to re-open the bankruptcy case can also be made.
The procedure to be followed under state law is found in N.J.S.A. 2A:16-49.1.

I have a passion for what I do. There are few things I enjoy more than helping good people and viable businesses find solutions to overwhelming debt.
Share Article
Need Help? Contact Us Today!