Scura, Wigfield, Heyer, Stevens & Cammarota Blog
Disclaiming Insurance Coverage In Personal Injury Actions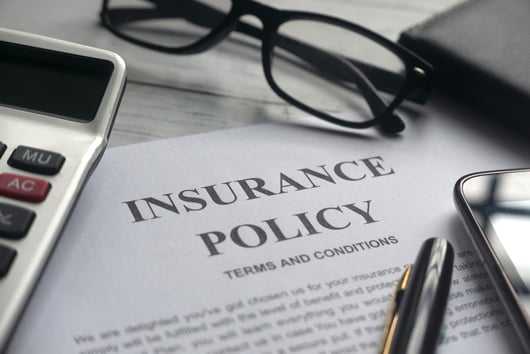 One of the most difficult issues that arise during a personal injury case is when the insured's/defendant's insurance company seeks to disclaim liability coverage. This can be extremely frustrating to business owners and individuals who have secured and maintained liability insurance to protect them in the event of a lawsuit. Now the insurance company informs the individual or business owner that it will not pay the costs of defending the lawsuit or any damages awarded to the injured victim. This can also be difficult for the injured victim, because insurance may be the only viable recovery for their pain and suffering.

Reasons for Denial of Insurance Coverage
The reasons for denial can vary and each insurance policy is unique. An insurance company can deny coverage if the lawsuit does not involve a claim covered under the terms of the policy, or the insured failed to satisfy a condition precedent, or there is an exclusion to claims such as assault and/or battery. Notwithstanding, in order to disclaim coverage, the insurance company will generally file a declaratory judgment action and seek a court order allowing them to disclaim coverage. Alternately, the insured may also file a lawsuit to seek a declaration of rights under the insurance policy.
Interpretation of Insurance Contracts
Luckily, New Jersey law generally favors the insured in the interpretation of insurance policy agreements. New Jersey Courts "give special scrutiny to insurance contracts because of the stark imbalance between insurance companies and insureds in their respective understanding of the terms and conditions of insurance policies." Zacarias v. Allstate Ins. Co., 775 A.2d 1262, 1264–65 (N.J. 2001). The New Jersey Supreme Court has stated:
In the first instance, the words of an insurance policy are to be given their plain, ordinary meaning. 'In the absence of any ambiguity, courts should not write for the insured a better policy of insurance than the one purchased. 'However, '[i]nsurance policies are contracts of adhesion and as such, are subject to special rules of interpretation.' When there is ambiguity in an insurance contract, courts interpret the contract to comport with the reasonable expectations of the insured, even if a close reading of the written text reveals a contrary meaning. The objectively reasonable expectations of applicants and intended beneficiaries regarding the terms of insurance contracts will be honored even though painstaking study of the policy provisions would have negated those expectations.'
That fundamental rule of interpretation, known as the doctrine of reasonable expectations, has long been a part of our law.
Zacarias, 775 A.2d at 1264–65 (internal citations omitted)
In other words ,"[i]f the terms are not clear, but instead are ambiguous, we construe them against the insurer and in favor of the insured to give effect to the insured's reasonable expectations." Passaic Valley Sewerage Com'rs v. St. Paul Fire and Marine Ins. Co., 21 A.3d 1151, 1158 (N.J. 2011). "Ambiguous policies are those that are 'overly complicated, unclear, or written as a trap for the unguarded consumer.' When construing an ambiguous clause in an insurance policy we consider whether clearer draftsmanship by the insurer would have put the matter beyond reasonable question." Passaic Valley Sewerage Com'rs, 21 A.3d at 1158 (internal citation).
"Under this approach, courts seek to interpret the ambiguous language of the insurance contract objectively and from the perspective of the average policyholder, as far as the language of the insurance contract will permit." Morrison v. Am. Intern. Ins. Co. of Am., 887 A.2d 166, 169 (N.J. Super. App. Div. 2005); see also Oxford Realty Group Cedar v. Travelers Excess and Surplus Lines Co., 160 A.3d 1263, 1270–71 (N.J. 2017)("Ordinarily, our courts construe insurance contract ambiguities in favor of the insured via the doctrine of contra proferentem. In applying contra proferentem, courts "adopt the meaning that is most favorable to the non-drafting party.")(internal citations omitted). "The Supreme Court affirmed, and in doing so, discerned that two rules had emerged the body of cases addressing insurance contracts and the reasonable expectations of the insured:
First, in enforcing an insurance policy, courts will depart from the literal text and interpret it in accordance with the insured's understanding, even when that understanding contradicts the insurer's intent, if the text appears overly technical or contains hidden pitfalls, cannot be understood without employing subtle or legalistic distinctions, is obscured by fine print, or requires strenuous study to comprehend.
Second, the plain terms of the contract will be enforced if the "entangled and professional interpretation of an insurance underwriter is [not] pitted against that of an average purchaser of insurance," or the provision is not so "confusing that the average policyholder cannot make out the boundaries of coverage,"
Morrison, 887 A.2d at 171.
In reading the insurance contract, the policy must be read in totality. Katchen v. Govt. Employees Ins. Co., 202 A.3d 627, 629–30 (N.J. Super. App. Div. 2019)("We consider the entire policy in determining if an ambiguity exists, but do not 'engage in a strained construction to support the imposition of liability'.")(internal citation omitted); see also Morrison, 887 A.2d 166, 172 (N.J. Super. App. Div. 2005)("Thus, the question of whether an insurance policy is ambiguous is not resolved by focusing upon the language contained in one section of the contract. Instead, the offending section should be read in the context of the entire policy in order to determine whether harmony can be found between the alleged ambiguous language and the remainder of the policy.")(internal citations omitted).
Finally, when an insurance contract is ambiguous, court may use extrinsic evidence to aid in its interpretation. Cypress Point Condo. Ass'n, Inc. v. Adria Towers, L.L.C., 226 N.J. 403, 415–16 (2016)(In discussing insurance policies ambiguity "[w]hen the provision at issue is subject to more than one reasonable interpretation, it is ambiguous, and the court may look to extrinsic evidence as an aid to interpretation."); Jeffrey M. Brown Associates, Inc. v. Interstate Fire & Cas. Co., 997 A.2d 1072, 1074 (N.J. Super. App. Div. 2010)("If the language is clear, that is the end of the inquiry. [A] court may look to extrinsic evidence as an aid to interpretation only if there is ambiguity in the language of the insurance policy.")(internal citation and quotation omitted).
As you can see, New Jersey law favors the insured in declaratory judgment actions. However, being successful against insurance companies can often be difficult, expensive, and time consuming. It's important to retain an attorney that retains experience in interpreting insurance agreements and who can properly compare the claims raised to the coverages and exclusions set forth in the insurance policy. In some instances, it may be clear, while in others it can be extremely difficult.
At Scura, Wigfield, Heyer, Stevens & Cammarota LLP, our firm has substantial experience in insurance coverage disputes and we are more than willing to assist. Please call our law firm today for a free consultation if you have been denied insurance coverage for a claim asserted.

NJ Attorney with extensive experience on Bankruptcy Law Real Property Law, Litigation, and Immigration Law. Dedicated Associate Attorney at Scura, Wigfield, Heyer, Stevens, & Cammarota LLP.
Share Article
Need Help? Contact Us Today!