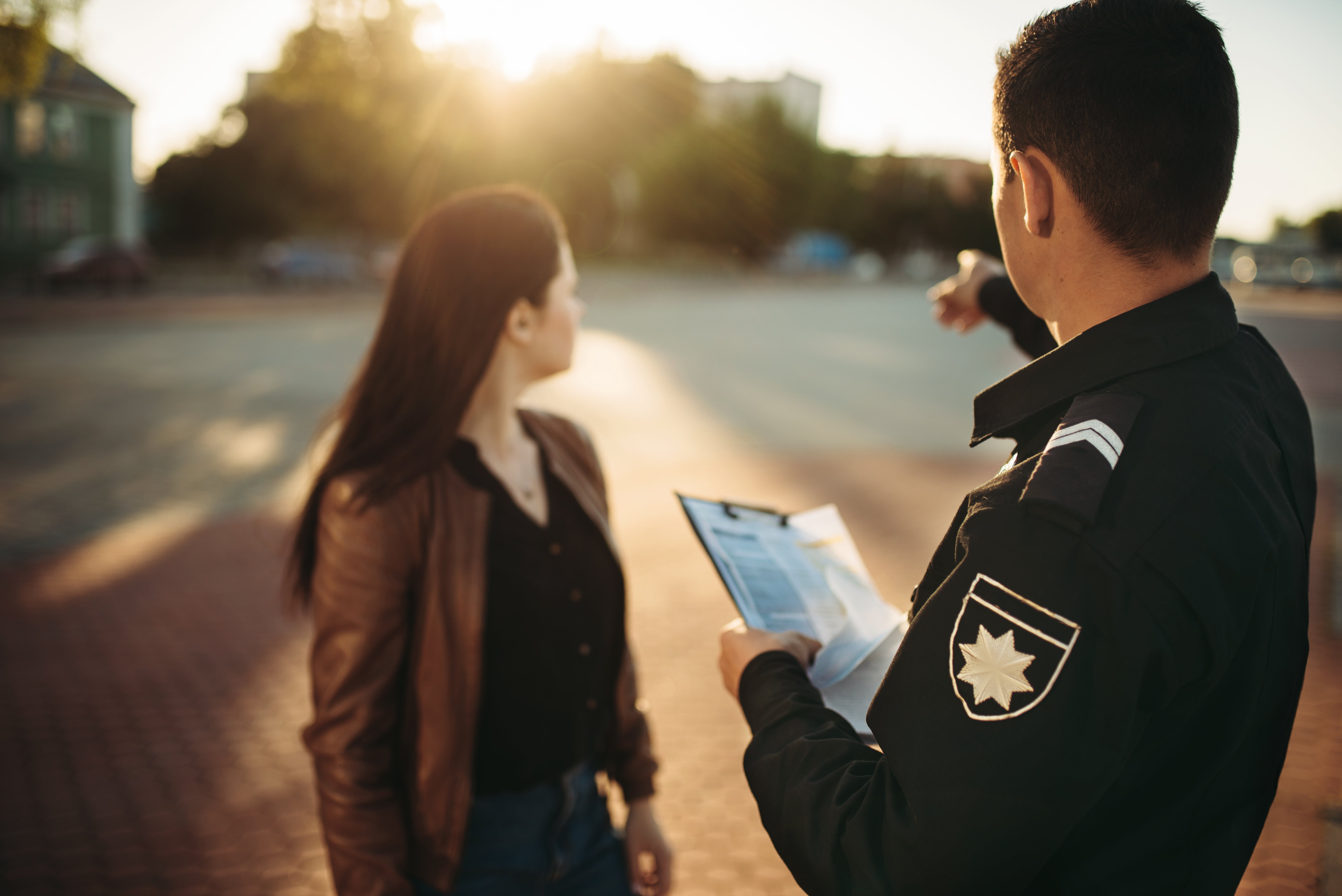 The State of New Jersey does not use the often-heard terminology of "felonies" and "misdemeanors" when classifying criminal offenses. Rather, New Jersey classifies criminal infractions as either indictable offenses (felonies) or disorderly persons offenses and/or petty disorderly persons offenses (misdemeanors). A majority of criminal cases heard in New Jersey are disorderly persons offenses, However, disorderly persons offenses are not considered "crimes" in New Jersey. N.J.S.A. 2C:1-4(c). Despite not being considered crimes, a disorderly person offense conviction will still appear on a criminal background check. Therefore, if you are facing a disorderly persons offense or a petty disorderly persons offense, you should consult an experienced defense attorney.
Disorderly vs. Petty Disorderly.
The severity of the alleged offense will determine whether the charge is a disorderly persons offense or a petty disorderly persons offense. Disorderly persons offenses are punishable by up to 6 months in jail and a maximum fine of $1000. N.J.S.A. 2C:43-8; 2C:43-3. Petty disorderly offenses are punishable by up to 30 days in jail and a maximum fine of $500. Id. Additional costs and assessments can be applied. Whether disorderly or petty disorderly, the case will be handled by the municipal court where the alleged offense took place.
Common disorderly persons offenses include:
Possession of 50 grams or less of marijuana; (2C:5-10(a)(4))
Simple assault; (2C:12-1)
Property theft or criminal mischief less than $200 in damages; (2C:17-3); and
Shop lifting less than $200. (2C:20-11(c)(4))
Common petty disorderly persons offenses include:
Improper behavior i.e. engaging in fighting, threatening, or tumultuous behavior; (2C:33-2(a)(1))
Offensive language; (2C:33-2(b) and
(2C:33-4)
The Conditional Dismissal Program.
The conditional dismissal program can be used to avoid jail time and a record of conviction in disorderly persons or petty disorderly persons cases. To be eligible, a defendant cannot have been previously convicted of a petty disorderly offense, disorderly person offense, or any other crimes. NJSA 2C:43-13.1. Further, the conditional dismissal program is foreclosed to any defendant who has previously utilized any New Jersey diversion program. Offenses involving a) organized crime or gang activity, b) continuing criminal businesses or enterprises, c) breaches of the public trust by a public officer or employee, d) domestic violence , e) abuse of elderly, disabled or minor persons, f) driving under the influence, and g) animal cruelty are also generally not eligible for the conditional dismissal program.
If eligible, a defendant may apply for the conditional dismissal program after a plea of guilty or conviction of a disorderly persons offense. In determining whether a conditional dismissal is proper, the court will consider the following factors:
The nature and circumstances of the offense;
The facts surrounding the commission of the offense;
The motivation, age, character and attitude of the defendant;
The desire of the complainant or victim to forego prosecution;
The needs and interests of the victim and the community;
The extent to which the defendant's offense constitutes part of a continuing pattern of anti-social behavior;
Whether the offense is of an assaultive or violent nature;
Whether the applicant's participation will adversely affect the prosecution of codefendants;
Whether diversion of the defendant from prosecution is consistent with the public interest; and
Any other factors deemed relevant by the court. J.S.A. 2C:43-13.1(c).
After considering the factors above, without entering a judgment of conviction, the court may approve a defendant for the conditional dismissal program and place the defendant under a probation monitoring status for a period of one year. N.J.S.A. 2C:43-13.2. Acceptance into the conditional dismissal program will not absolve a defendant from paying fines, costs or assessments. During the probation status period, if the defendant is convicted of any petty disorderly persons offense, disorderly persons offense or crime, the court may enter the judgment of conviction on the original charge and impose a fine and penalty. N.J.S.A. 2C:43-13.4. The conditional dismissal term may also be extended upon a showing of good cause.
If at the end of the conditional dismissal term, the defendant has not been convicted of any subsequent petty disorderly persons offense, disorderly persons offense, or other crime, and has complied with any other terms imposed by the court, the court may terminate the probation monitoring and dismiss the proceedings against the defendant. N.J.S.A. 2C:43-13.5. The record of arrest and conditional dismissal may then be expunged to avoid detection on criminal background checks.
When Conditional Dismissal May Not Be Appropriate.
Whether or not to apply to the conditional dismissal program is a complex legal question requiring careful considerations. These considerations include:
Innocence;
Available defenses to the charge;
Pleas to lesser charges;
Immigration and citizenship considerations;
Civil liability; and
Financial matters.
These considerations should be discussed with an experienced New Jersey attorney to determine the proper course of action. Application to the conditional dismissal program is a detailed process requiring the skill of an experienced attorney. If an alternate strategy is chosen, an attorney will be necessary to implement the defense. Our attorneys have experience applying for conditional dismissals, implementing defense strategies and negotiating with municipal prosecutors.
Figthing For Dismissals Or Acquittals
The experienced attorneys at Scura, Wigfield, Heyer, Stevens & Cammarota LLP understand that disorderly persons offenses, although not "crimes," still have serious consequences. Simply ignoring these charges or failing to appear at scheduled court dates can have disastrous consequences. Due process requires notice and the opportunity to be heard regarding any criminal charges made against you. Having an experienced attorney represent you in these matters is essential to achieving a just result.
Scura, Wigfield, Heyer, Stevens & Cammarota LLP's primary goal is to protect our clients' reputations and future by fighting for dismissals or acquittals. While it is difficult to determine the proper defense strategy to a disorderly persons charge during an initial consultation, we can advise you of your options enabling you to make the best decision possible. If you have been charged with a disorderly persons offense or a petty disorderly persons offense, call our offices to schedule a free consultation and start the process to a favorable result.