Scura, Wigfield, Heyer, Stevens & Cammarota Blog
How are Trusts Treated in New Jersey Bankruptcy?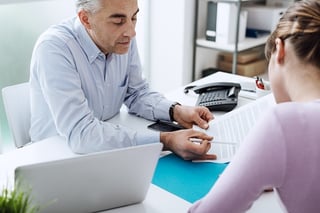 Finances are a complex business. From the time that youngsters attempt to figure out how to open their first lemonade stands to the point at which older persons are compelled to create estate plans, the ins and outs of financial success and security are often both confusing and challenging. Therefore, it does not come as a surprise to many that filing for bankruptcy can be a tricky business.
Depending on the kind of bankruptcy you file for, limitations exist concerning what debts can be discharged outright, what assets will remain protected throughout the process and what debt will remain your responsibility at the end of the process. Some debt is relatively straightforward. For example, credit card debt is ordinarily dischargeable depending on your circumstances. But what happens to more complicated debts and assets, like trusts?
The short answer to this question is that if you are considering filing for bankruptcy and a trust may be affected by this decision, you should consult the expert counsel of an experienced attorney. Why? Because the long answer is complicated, nuanced and unique to your situation.
For example, trusts will be treated differently if they are irrevocable or revocable. In addition, a trust is in many senses at the mercy of the person who controls it and the laws concerning trusts and debt in various situations. The situation becomes even more complex if someone affected by the trust has recently passed away.
In a perfect world, one could immediately understand how a trust would be affected in the event of bankruptcy. But like most financial realities, trusts and New Jersey bankruptcy is a complex topic. As a result, you will be best served by seeking out expert legal advice should you have questions about how a given trust might be affected by bankruptcy.
Whether you need to completely eliminate your debt through Chapter 7 bankruptcy, or need to reorganize your credit payments through Chapter 13 or Chapter 11, we are well qualified as a full-service bankruptcy law firm for people in these and other New Jersey counties: Passaic County, Hudson County, Essex County, Bergen County, Morris County, and Sussex County. Call us today at 973-870-0434 or toll free 888-412-5091.
Share Article
Need Help? Contact Us Today!