Scura, Wigfield, Heyer, Stevens & Cammarota Blog
How to Know When You Should File Bankruptcy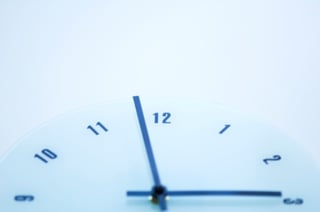 Financial struggles are no surprise for most modern Americans. However, while many smaller financial issues can be remedied by setting a budget or taking out a loan, others like extensive credit card and medical bills can become crippling. If you've been trying to escape from large amounts of debt and feel like you're always hiding out from debt collectors, it makes sense that you've already begun to think about filing for bankruptcy as well. But how can you tell when it's time to get serious about the idea of filing bankruptcy?
Declaring bankruptcy is not a decision that should be taken lightly and it is strongly recommended that you consult with an experienced bankruptcy attorney before beginning the process to better navigate this complex area of the law. However, if you are a good candidate for bankruptcy, filing can help to save you money, give you peace of mind, halt debt collectors in their tracks and help you to rebuild your financial future.
Alternatives to Filing Bankruptcy
Before you jump straight into the filing process, it is important to consider your alternatives.
Are You Sticking to a Budget? - Most people don't follow a budget for their everyday spending and that can lead to overspending and confusion about where their money is going. Without proper budgeting, it can be difficult to see where you can make changes to your spending and possibly relieve some of your debt.


Can You Figure Out a Way to Pay? - Is there another way to pay your bills that you haven't considered? While taking on a second or third job can be exhausting, if it is only temporary, it may be worth the added stress. If the extra income could help you put a dent in your debts, it is worth some more consideration.


Is This a Temporary Situation? -

Are your financial troubles temporary or will you be able to get back on your feet in the near future? If you're temporarily out of work, you may be able to find work soon or qualify for unemployment benefits. Additionally, many lenders are willing to lower interest rates or adjust payment plans if you explain your current situation and the fact that you are considering bankruptcy.
Bad Reasons to File Bankruptcy
For some people, there may be other ways to overcome a large amount of debt and avoid those unwanted calls from debt collectors. Some of the most common instances when filing for bankruptcy may be a bad idea include:
You are unable to make payments on a small amount of unsecured debt.



Your debts are recent and include items like income tax debt, court judgments,

student loans and child support. (many of these debts are not relieved by filing.)



You have zero assets or income outside of Social Security, unemployment or welfare.
If you are unsure whether or not your debt issues are large enough to consider filing, our skilled and knowledgeable bankruptcy lawyers may be able to help. With a free initial consultation, we can help determine if you are a good candidate.
When to Begin the Bankruptcy Process
If you have considered all of the alternatives and still do not see a clear path to overcome your debt, then filing for bankruptcy may be your best option. If you are experiencing any of these common financial situations, don't hesitate to begin the bankruptcy process with our team of highly-trained lawyers by your side.
Using Credit Cards to Pay for Necessities - Most people who get stuck in this cycle do so because they spend entire paychecks paying off their debts. Regularly putting your everyday items like groceries and gas on your credit cards because you're out of cash is an indicator that you have exhausted all other options. This can also lead to a destructive cycle of paying off some credit card debt, then spending what you paid in, increasing interest and your overall debt.


Paying One Credit Car with Another – Taking out a cash advance to pay one credit card with another is also a dangerous habit to form. This is a stalling tactic that will not help pay down your debt and it should not happen with any regularity. If it is simply a one-time thing to cover a payment in a pinch, you should be okay but avoid making it a habit. If you notice a pattern, filing for bankruptcy may be the logical next step.


Your Interest Rates are Climbing Due to Missed Payments – Overcoming debt is often hard enough to do when you aren't fighting increasing interest rates. With even 1 or 2 missed payments, your interest rates can climb up to 30 percent, making it impossible to put any money towards your initial debt. A hike in interest rates can also cause your minimum payment to increase, making bankruptcy a viable option.


You Got a Second and Third Job – So you did your best to get on top of your debt with additional income sources but still can't seem to pay anything down. If your debt is already so great that an extra 10 to 12 hours of work per week can't put a dent in it, additional measures like filing bankruptcy may be necessary.


You Seriously Considered Tapping Into Retirement Funds - If you've considered pulling out money from your retirement fund (or you already have), you're taking money that has been set aside for your future and creating a tax bill that may later become another debt you cannot afford to pay. Many retirement funds are actually protected from bankruptcy, so if you can, avoid pulling money out and think more about filing.


You've Tried Other Debt Management Options -

If you've already tried most other debt management methods and you still can't get your head above water, it may be time to seriously consider beginning the bankruptcy process.
Take Control of Your Financial Future
Filing for bankruptcy isn't always the easiest option but for many, it's the best way to recover from crippling debts. In most cases, beginning the bankruptcy process is much easier when you still have some cash flow, so waiting until you're completely out of funds isn't advisable. If you feel that your debt is spiraling out of control and you are extremely overwhelmed in your everyday life, don't wait any longer before reaching out to one of our experienced bankruptcy attorneys in New Jersey.
Exhausted all of your other options and ready to file for bankruptcy? We can help you time the filing process properly to make sure that you wipe out the most amount of debt possible to begin rebuilding your financial future. Visit the team at Scura online today for more information on how our expert attorneys can help determine if you are a good candidate for filing bankruptcy.
Whether you need to completely eliminate your debt through Chapter 7 bankruptcy, or need to reorganize your credit payments through Chapter 13 or Chapter 11, we are well qualified as a full-service bankruptcy law firm for people in these and other New Jersey counties: Passaic County, Hudson County, Essex County, Bergen County, Morris County, and Sussex County. Call us today at 973-870-0434 or toll free 888-412-5091.
Share Article
Need Help? Contact Us Today!