Scura, Wigfield, Heyer, Stevens & Cammarota Blog
Involuntary Proceedings Under Chapter 11 and Chapter 7 Bankruptcy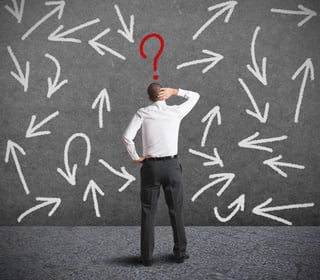 Recent financial struggles facing the Texas Rangers baseball team have brought attention to the issue of involuntary bankruptcy proceedings. Creditors holding roughly $525 million in debt accrued by the team when its ownership group defaulted on several high-value loans in recent years want to broaden the scope of the Rangers' Chapter 11 bankruptcy proceeding to include the assets of two holding companies belonging to Hicks Sports Group, the current owner of the team.
Creditors have several reasons for bringing an involuntary Chapter 7 bankruptcy claim against a debtor or group of debtors, such as forcing the addressing of all creditors' claims at once. Another reason these petitions are brought is to prevent the debtor from liquidating assets prior to an anticipated bankruptcy filing.
Not all debtors are subject to these proceedings. Chapter 7 or Chapter 11 involuntary bankruptcy proceedings cannot be brought against:
Farmers

Non-profit groups

Banks

Insurance companies

Credit unions

Savings-and-loan businesses

Railroads (only barred in Chapter 7 bankruptcy cases)

Stock or commodity brokers (only barred in Chapter 11 cases)
No Guarantee of Payment for Creditors
Due to their risky nature, these proceedings make up only a very small part of bankruptcy filings. Creditors must do a careful cost/benefit analysis before undertaking an involuntary bankruptcy filing regardless of whether the petition is aimed at forcing an initial Chapter 7 or Chapter 11 proceeding or amending a current one. An involuntary petition in Chapter 7 or Chapter 11 can be initiated by: Three or more creditors owed at least $13,475 (if there are less than 12 registered creditors, one creditor will suffice). The debt owed cannot be contingent as to liability or the subject of a bona fide dispute as to liability or amount.
Provide credible evidence that the debtor, whether individual or business, is generally not paying such debtor's debts as such debts become due unless such debts are the subject of a bona fide dispute as to liability or amount; or within 120 days of the filing of the petition a custodian took possession of the assets of the debtor
If the bankruptcy court judge determines that the involuntary bankruptcy petition was brought in bad faith, the debtor is awarded both monetary damages and legal expenses, thus costing the creditor even more money and restoring them to their original priority in the bankruptcy payment "food chain." Furthermore, the debtor could also seek and receive punitive damages - this fact alone makes many creditors wary of involuntary bankruptcy filings.
Combating Involuntary Bankruptcy Petitions
Just because an involuntary bankruptcy petition has been filed against a debtor does not mean that the debtor has to accept the petition or has no means of recourse. The debtor has 20 days to respond to the filing and file an objection to it. This will force a trial, which leaves the creditor open to the aforementioned negative consequences. Should a creditor choose to proceed to trial, the filing could still be dismissed if the debtor can show one or more of the following factors:
The amount owed is less than that claimed by the creditor(s)

There is a record of timely payments to the creditor
The debtor is willing and able to make payments now and in the future
The creditor has acted in bad faith in filing the involuntary bankruptcy
Another way to circumvent an involuntary bankruptcy petition would be to file a voluntary Chapter 7 or Chapter 11 proceeding that includes the creditors' claims.
There are many nuances to bringing and defending involuntary bankruptcy proceedings and this article is intended as only a general discussion. If you are faced with or considering an involuntary bankruptcy you should consult with an attorney in your jurisdiction.
If you or your company are considering filing for bankruptcy under Chapter 7 bankruptcy to liquidate assets or Chapter 11 to reorganize your business and continue operations in New Jersey, you should seek the counsel of the experienced bankruptcy attorneys at Scura. Doing so can greatly increase your chances of a successful resolution.
Share Article
Need Help? Contact Us Today!