Scura, Wigfield, Heyer, Stevens & Cammarota Blog
How to Address Post-Petition Arrears on Your Mortgage in Your Chapter 13 Bankruptcy Case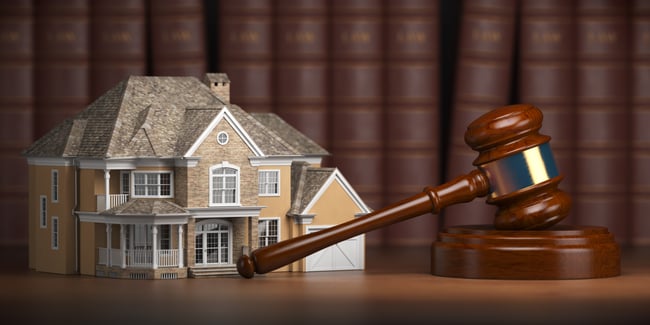 In any chapter 13 bankruptcy case, the maximum plan period for any case is sixty months from when the case is filed. While at the outset of your case it may seem manageable to maintain your ongoing mortgage obligations and chapter 13 plan payments, things happen in life that are outside your control. For example, if you get sick and cannot work after your case is filed, it could cause you to fall behind on your ongoing mortgage obligations. Since that plan period cannot be extended, it can be difficult to cure post-petition mortgage arrears within your originally filed bankruptcy case that have accrued within that case. This blog will explore your options.
Curing the Arrears within your Current Case May be Unfeasible
If you fall behind on your ongoing post-petition mortgage payments, one option that you have is to request that the post-petition mortgage arrears be cured through the remaining plan period. While this is a commonly utilized solution, it also requires the lender's cooperation since the lender cannot be forced to accept your post-petition arrears through your ongoing plan. However, since your plan period cannot extend beyond sixty months in a chapter 13 case, falling behind on your ongoing mortgage obligations may make it difficult to cure the arrears through your originally filed case. Often the plan payments need to raise substantially into an area that is unfeasible given your income versus expenses. One option that you could have would be to allow your current bankruptcy case to be dismissed and file a new bankruptcy case with a new sixty-month plan period.
Issues that Arise in a Second Bankruptcy Case
One issue that you will need to face is getting the automatic stay extended beyond thirty days if your second bankruptcy case has been filed within a year of your previous bankruptcy case being dismissed. 11 U.S.C. § 362(c)(3)(B) states on the motion of a party in interest for continuation of the automatic stay and upon notice and a hearing, the court may extend the stay in particular cases as to any or all creditors (subject to such conditions or limitations as the court may then impose) after notice and a hearing completed before the expiration of the 30-day period only if the party in interest demonstrates that the filing of the later case is in good faith as to the creditors to be stayed.
One of the main factors that the Judge assigned in your case will in evaluate in deciding whether to grant this motion is whether the debtor has demonstrated a substantial change in circumstances from the previous case. The purpose behind this additional layer of scrutiny is to determine whether there is a legitimate reorganization purpose in the new bankruptcy case or if the new case is merely designed to hinder and delay creditor collection efforts. Examples of ways to establish whether there has been a substantial change of circumstances include loss of employment and subsequently gaining employment or a medical issue that has been resolved. These examples do not provide an exhaustive list of what will be acceptable to the Court and each case will be evaluated on its own merit.
You Cannot File a Motion to Voluntarily Dismiss Your Case after Lender has Obtained Relief from the Automatic Stay and File a New Case for Six Months
The bankruptcy code provides you with the ability to voluntarily dismiss your bankruptcy case through 11 U.S.C. § 1307(b). However, if your mortgage holder has obtained relief from the automatic stay in your previous bankruptcy case and your goal is to file a subsequent bankruptcy case, then you should not utilize 11 U.S.C. § 1307(b). The reason for this is that 11 U.S.C. § 109(g)(2) provides a six-month bar on filing a new bankruptcy case after a debtor seeks and obtains a voluntary dismissal of his or her bankruptcy case. Therefore, if something happens in your life that makes a reorganization of your financial affairs unfeasible in your current bankruptcy case, you should have a discussion with your attorney as to your best course of action.
If you are considering filing for bankruptcy, it is important to contact an experienced New Jersey bankruptcy attorney to guide you through your options and present you with the potential pitfalls. It is also important to inform your bankruptcy counsel about everything going on in your life, so your bankruptcy attorney can guide you through the process as smoothly as possible. For questions regarding a potential bankruptcy, call the law firm of Scura, Wigfield, Heyer, Stevens & Cammarota, LLP for a free consultation.

Prior to joining Scura, Wigfield, Heyer, Stevens & Cammarota, LLP, David Sklar graduated from Rutgers University-Newark School of Law with a J.D., Cum Laude. Mr. Sklar was the recipient of a Pro Bono Award and was honored by the New Jersey Bar Association for his commitment to the Street Law Program by being awarded the Street Law Prize.
Share Article
Need Help? Contact Us Today!