Scura, Wigfield, Heyer, Stevens & Cammarota Blog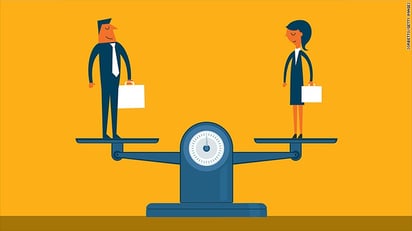 On July 1, 2018, New Jersey's Equal Pay Act (hereinafter "NJ EPA") will become effective. Unlike its federal counterpart, the NJ EPA mandates equal pay for all members of "protected classes" under the New Jersey Law Against Discrimination ("NJLAD"), not just women.
Significantly, the NJ EPA makes it unlawful for an employer to pay different wages to employees of a "protected class" who perform "substantially similar" work to those employees not in a protected class. In examining whether work is "substantially similar" for purposes of the NJ EPA, Courts will examine the skill, effort and responsibility associated with the position in question. Employers who are accused of unlawfully paying a different wage rate can justify their pay scale by demonstrating that the pay difference is based on a seniority or merit pay system, or that the differential in question is based upon a legitimate business necessity. Factors in determining whether a legitimate business necessity exists are the respective employees' training, education, experience, or quantity or quality of production. Employees who are lawfully discriminated against by virtue of wage differential under the NJ EPA are entitled to six years backpay on a pay equity claim.
In light of the NJ EPA, employers should review their compensation systems to determine whether any wage inequality among their employees exists and, if so, the basis for the same. Furthermore, employers must review their compensation policies and employee handbooks to prohibit any pay discrimination for substantially similar work by protected class employees.
To learn more about compliance with New Jersey Equal Pay Act and how it may impact you, feel free to contact me at cheyer@scura.com or call me at (973) 696-8391.
Share Article
Need Help? Contact Us Today!