Scura, Wigfield, Heyer, Stevens & Cammarota Blog
Non-Financial Consequences of Credit Card Debt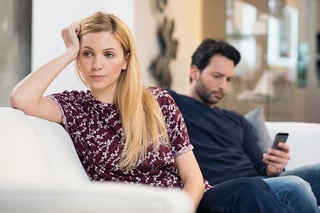 It is very common for residents in New Jersey and elsewhere in the nation to use a credit card. Moreover, it is also common for consumers to have multiple credit cards with a balance on them. While it can be relatively harmless to use credit cards for major purchases, some bad spending habits could lead to very difficult financial challenges.
While the financial issues related to credit card debt are known and obvious, there are other non-financial consequences of credit card debt that many do not consider. Here are five major ways credit card debt could be harmful to consumers in non-financial ways.
Ways Credit Card Debt Can Affect You (Besides Financial):
First, credit card debt can cause depression.
While it is clear that struggling with debt issues can be a stressful situation, it also contributes to clinical mood disorders such as depression. This is especially true for those between the ages of 51 and 64, those without postsecondary education and those who are not currently in a stable marriage.
Second, credit card debt can raise the debtor's blood pressure.
Those currently dealing with high blood pressure are frequently advised to reduce their worries to help minimize the condition. Despite this, those struggling with credit card debt may find this challenging to do.
Third, the study linked credit card debt to weight problems.
According to the study, more than 23 percent of students with credit card debt above $1,000 were dealing with negative health implications, including obesity.
Fourth, financial issues such as credit card debt can disrupt relationships.
Whether the credit card holder is married or in a relationship, financial problems can lead to serious fights about money. This could lead to unhealthy relationships, breakups, separations and even divorce.
Lastly, credit card debt could stand between the consumer and his or her dreams such as owning a home or car.
On average, a household in the U.S. has $7,327 in credit card debt. That amount could easily be a down payment for a modest house, tuition for a semester or even seed money for a business. Paying down credit cards can help individuals reach these goals.
Credit card debt can impact individuals and families in many ways. Those currently struggling with credit card debt should understand the options available to them regarding debt relief. Among these options, filing for bankruptcy could help alleviate or reduce financial problems.
Whether you need to completely eliminate your debt through Chapter 7 bankruptcy, or need to reorganize your credit payments through Chapter 13 or Chapter 11, we are well qualified as a full-service bankruptcy law firm for people in these and other New Jersey counties: Passaic County, Hudson County, Essex County, Bergen County, Morris County, and Sussex County. Call us today at 973-870-0434 or toll free 888-412-5091.
Share Article
Need Help? Contact Us Today!