Scura, Wigfield, Heyer, Stevens & Cammarota Blog
Developments in New Jersey Employment Law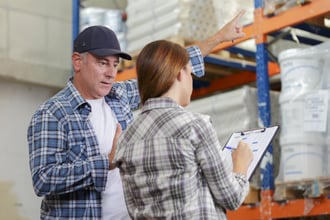 In 2018, New Jersey saw several significant developments in the area of employment law. Litigation involving the validity of arbitration clauses and non-disclosure agreements with respect to discrimination claims received attention with the rise of the 'Me Too' movement. Similarly, companies were forced to consider revising their employee handbooks to provide for a "zero tolerance" policy when addressing sexual harassment claims. However, there are two other recent developments in New Jersey employment law that significantly impact employers and employees alike.
NEW JERSEY PAID SICK LEAVE ACT
On October 29, 2018, New Jersey's Paid Sick Leave Act became effective. The Act provides eligible employees with paid leave associated with tending to their own medical needs as well as the medical needs of family members.
The Act applies to all New Jersey employers, including temporary service companies, regardless of the number of employees. Eligible employees are entitled to accrue sick leave at a rate of one hour for every 30 hours worked in a consecutive 12-month period, up to 40 hours paid sick leave in a given calendar year. At the end of given benefits year, employees will have the option of either carrying over up to 40 hours of unused sick leave into the following calendar year or receiving payment of their unused sick days in the final month of the benefits year.
Significantly, paid sick leave can be used to care for an eligible employee's own medical care as well as medical care for an employee's family member. Moreover, paid sick leave can be used where an employee or an employee's family member is the victim of domestic or sexual violence. Employees may also use paid sick leave where there is a closure of the employee's child's school due to public health emergency, or for attendance at a child's school-related conference or meeting required by a school administrator.
Employers may require up to 7 days advance notice from an eligible employee, where the sick leave is foreseeable. If the sick leave is unforeseeable, employers may require notice as soon as practicable and require reasonable documentation regarding the sickness in certain instances. Where an employee uses three or more consecutive sick days, an employer may require medical documentation as verification that the leave was for a medical reason. The Act prohibits employers from retaliating against employees who exercise their rights, creating a rebuttable presumption of unlawful retaliation for any adverse action taken against the employee within 90 days of the date an employee exercises his or her rights under the Act.
NEW JERSEY EQUAL PAY ACT
On July 1, 2018, New Jersey's Equal Pay Act (hereinafter "NJ EPA") became effective. Unlike its federal counterpart, the NJ EPA mandates equal pay for all members of "protected classes" under the New Jersey Law Against Discrimination ("NJLAD"), not just women.
Significantly, the NJ EPA makes it unlawful for an employer to pay different wages to employees of a "protected class" who perform "substantially similar" work to those employees not in a protected class. In examining whether work is "substantially similar" for purposes of the NJ EPA, Courts will examine the skill, effort and responsibility associated with the position in question. Employers who are accused of unlawfully paying a different wage rate can justify their pay scale by demonstrating that the pay difference is based on a seniority or merit pay system, or that the differential in question is based upon a legitimate business necessity. Factors in determining whether a legitimate business necessity exists are the respective employees' training, education, experience, and/or quantity or quality of production. Employees who are unlawfully discriminated against by virtue of wage differential under the NJ EPA are entitled to six years backpay on a pay equity claim.
CALL TO ACTION
Employers need to take steps to ensure that they are in compliance with the recent changes in the laws. For example, employers need to revise their employee handbooks to properly inform their employees when eligibility for paid leave takes effect and what procedures employees must undertake to apply for the same. Similarly, employers should review their compensation systems to determine whether any wage inequality amongst their employees exists and, if so, the basis for such an inequality.
Is your employee handbook up to date to address the aforementioned developments? Feel free to contact me at cheyer@scura.com or call me at (973) 696-8391 to schedule an appointment to discuss how I can help you.
Share Article
Need Help? Contact Us Today!