Scura, Wigfield, Heyer, Stevens & Cammarota Blog
When Should You Call a New Jersey Bankruptcy Attorney?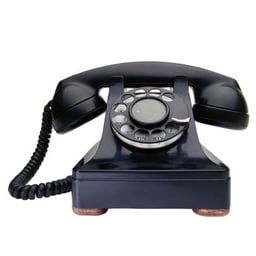 Bankruptcy often has a negative reputation. Many people wait far too long to involve a bankruptcy attorney because they think that filing bankruptcy means they are "giving up." This definitely is not the case! Many people going through bankruptcy were pushed in that direction because of unforeseen circumstances such as an injury or illness.
Some clients wait until they cannot stand the hounding of creditors or have nowhere else to turn to contact a bankruptcy lawyer. By then, you may have made some financial moves that could hurt you in bankruptcy. If any or all of the following circumstances apply to you, it may be time to make the call to a bankruptcy attorney to discuss your options.
Your Credit Cards Are Out of Control
People use credit cards for everyday purchases, gifts, medical expenses, and a variety of other needs. Those costs add up. Are you having trouble keeping up with just the minimum monthly payment on your card? Have you considered how long it will take you to pay off the card just by paying the minimums? If the answer is more than a year, you may want to call a bankruptcy attorney. Paying only the minimums on your credit card debt can cost you several times the original purchase price. Being unable to pay more than the minimum is a sign that you may be headed toward financial trouble.
Creditors are Harassing You
You have certain protections from creditors under both federal and state law. However, those laws do not stop some creditors from calling your home repeatedly. Bankruptcy, on the other hand, does. All collection efforts have to stop as soon as you file bankruptcy. For families that have been dealing with debt for several months or even years, ending collections can be like a huge weight is lifted off your shoulders. It can do wonders for your stress levels.
You Are Facing Foreclosure
For many families, their home is their most valuable asset. Although New Jersey does not have a state homestead exemption, the federal homestead exemption in bankruptcy may apply. That means that if you are on the brink of foreclosure, filing for bankruptcy could allow you to keep your home or recoup some of the equity you have in it.
You Are "Borrowing" from Your Retirement Account
Many adults in the United States do not save enough for retirement. For those who do save, that money is precious. Using your retirement funds to pay for debts that may be dischargeable in bankruptcy is simply not a good idea. New Jersey is one of just a few states that exempts retirement accounts in bankruptcy completely. If you are tapping into your retirement funds to pay creditors, you need to call a bankruptcy lawyer.
You Have High Medical Debts
It is no secret that the cost of healthcare in the United States is high. It is easy for medical bills to pile up if you or a loved one has suffered a serious injury. Thankfully, medical debt can be discharged in bankruptcy. Discharging your debt can allow you to focus on getting better, instead of thinking about how you are going to pay your bills.
At Scura, Wigfield, Heyer, Stevens & Cammarota, LLP, we understand how difficult it can be to deal with your creditors, and you do not have to do it alone. A bankruptcy attorney's knowledge and experience can be extremely helpful. Contact us by calling 973-870-0434 to schedule a free bankruptcy consultation.
Share Article
Need Help? Contact Us Today!