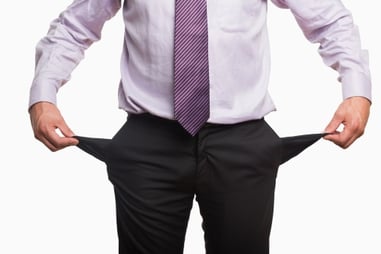 Many business owners find themselves in a situation where they are saddled with debt and can see no way out. These businesses may even own real property facing foreclosure. An insolvency proceeding through the bankruptcy court or an assignment for the benefit of creditors through the State Court may be the answer to your problems.
For businesses who own real property facing foreclosure, a bankruptcy will stop the foreclosure process through a mechanism known as the automatic stay. The automatic stay, pursuant to Section 362 of the Bankruptcy Code, stops all creditor collection efforts. Therefore, a sheriff sale would not be able to proceed.
Accordingly, the bankruptcy process can provide the business the time to sell its property if it has equity or to try to reorganize itself to retain the property without the prospect of the sheriff sale. One key difference between a bankruptcy proceeding and an assignment for the benefit of creditors is that the assignment for the benefit of creditors does not give the debtor the benefit of the automatic stay.
Further, in a bankruptcy proceeding either the debtor or the Trustee, depending on the chapter, can sell assets free and clear of liens, claims and encumbrances pursuant to Section 363 of the Bankruptcy Code. The sale would have to be approved by the Bankruptcy Court through a motion filed and then the Court would enter an Order specifying the terms of the sale. This is a powerful tool that gives buyers the comfort of knowing that they will not be pursued down-the-line based on this asset that they have bought.
The assignment for the benefit of creditors has a similar process where a sale can be approved free and clear of liens, claims and encumbrances through a motion filed with the State Court. In either proceeding, all interested parties would have the opportunity to object to the sale, but they would need to provide a valid legal basis for the objection.
Interestingly, the principal of the debtor or assignor can buy back the assets of the business as long as it is fully disclosed to the Court. Therefore, if a principal has a working business model, but is just saddled with too much debt, this process can allow that principal to restart the business and buy out the previous business's assets.
Further, a chapter 11 bankruptcy proceeding can allow a business to reorganize itself by spinning off underperforming operations to come out of the bankruptcy proceeding leaner and more profitable or to simply reduce its debt through a chapter 11 plan.
There are many options that a business or its principals may have even though they are feeling trapped by their debt. It's important for a business to recognize that it is in this situation and seek help by contacting an experienced bankruptcy practitioner before it is too late.