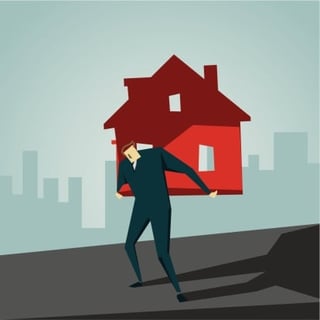 Many of our clients are seeking to get out of both credit card debt and mortgage debt on a home through a Chapter 7 bankruptcy. I have been surprised lately that some clients think that they are still responsible for mortgage debt after the Chapter 7. While the mortgage is still a lien on real estate that you own, you wipe out any personal responsibility to pay that loan through the Chapter 7 bankruptcy discharge. Thus, after the chapter 7 is done you do not need a short sale or any further action to get out of the mortgage debt.
Usually You Still Have Time In the House After a Chapter 7 Bankruptcy
You will still even get time in the house after the Chapter 7 typically - depending upon how far along the bank is in the foreclosure process. The bank still has to foreclose after the Chapter 7 is concluded. I also try to explain to clients that the foreclosure is only the bank going after its lien on the house and taking back its collateral - the real estate. The bank cannot collect money from you through the foreclosure and, if you went through the Chapter 7 bankruptcy successfully, there is nothing the bank can ever do to you personally to collect any further monies.
Contact our Chapter 7 Bankruptcy Attorneys in New Jersey for a Free Bankruptcy Consultation today.