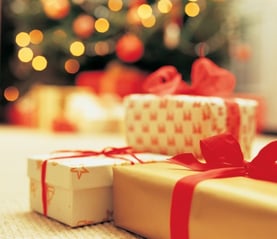 With the holidays here, individuals in New Jersey and other states across the nation are probably excited about the gifts they will be giving and receiving this time of year. While many will get new tools, appliances, vehicles and toys, most do not consider the hazards that these items could pose to them. However, the reality is that defects in a product can cause a product to become dangerous, leading to consumer injuries and even fatalities. Because of this, those harmed by a defective product should understand that they can hold a negligent party liable for the damages caused.
Responsibility In Product Liability Claims
In a products liability claim, several parties can be held liable for damages caused by the defective or dangerous product. Liability could be placed on any or all parties in the chain of commerce. This includes the manufacturers of components, manufacturers assembling the product, the wholesaler of the product or the owner of the retail store selling the product.
The basis for these claims could be based on negligence, strict liability or breach of warranty. A claim based on negligence requires the injured party to prove that a party was negligent, thus causing the defects or dangerousness of the product. Strict liability holds the manufacturer or seller liable for a defective or unexpectedly dangerous product without showing that they were actually negligent.
Finally, a breach of warranty occurs when a product does not function properly for the purposes for which it was intended. Breach of warranty claims often arise when the seller or manufacturer promises the buyer that the product is safe and was designed well enough to be used for a certain purpose; however, if the consumer suffers injury while using that product for its intended purpose, that may be a breach of warranty.
Products liability claims can include design defects, manufacturing defects or marketing defects. Based on the harm and damages a consumer suffers, he or she could base the claim on any or all of these.
Let Our Product Liability Attorneys Help You
Injured consumers often endure various damages and losses from a defective product. It is important to understand how a products liability claim could help an injured consumer recover compensation for his or her injuries and losses. Contact our product liability attorneys for help today.