Scura, Wigfield, Heyer, Stevens & Cammarota Blog
Assessing Damages Suffered in a Car Accident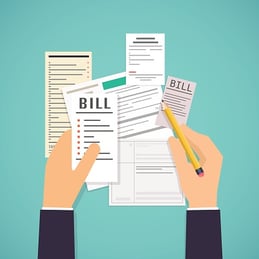 While many drivers in New Jersey work hard to drive safe and avoid collisions, even the safest driver cannot evade the unfortunate occurrence of a negligent driver crashing into his or her vehicle. Whether they were speeding, intoxicated, fatigued or reckless, when a car accident occurs, those harmed could suffer greatly.
What Damages Can Be Claimed in a Personal Injury Suit?
An injured victim of a car crash is likely to incur expenses such as medical bills, and if a personal injury claim is filed against a negligent driver at fault in the crash, the suit could seek compensation for these losses. But what else could this cause of action cover? Can other damages be claimed in a personal injury action?
Many medical expenses may be claimed in a personal injury suit. This not only means medical bills related to the treatment immediately following the accident, but also costs associated with rehabilitation and future medical bills such as physical therapy and surgery. Additionally, time taken away from work to recover may also be addressed, and lost wages could be covered as well. Temporary or permanent disabilities may also be assessed when awarded damages for medical bills and lost wages, especially if it limits one's ability to return to work.
The injured victim may also seek compensation for pain and suffering. This means receiving damages for the mental and physical distress caused by the accident. This not only addresses the physical pain the injured party suffers, but also the mental and emotional pain stemming from the accident. This could be related to the physical pain of the incident, anxiety and stress caused by the accident or the life-changing effects of the crash.
Get Help from a Car Accident Attorney
The aftermath of a car accident could be tragic, and victims could suffer from serious injuries. While compensation for the injuries and damages suffered in a car crash many not make up for all that was lost because of the incident, it does help make the victim whole again. Those involved in an automobile collision should understand they have legal options and may want to seek guidance action they could take to protect their rights and interests. Contact a Car Accident Attorney at our New Jersey offices today for help.
Share Article
Need Help? Contact Us Today!