Scura, Wigfield, Heyer, Stevens & Cammarota Blog
Bankruptcy Attorney Weighs in on Property of the Bankruptcy Estate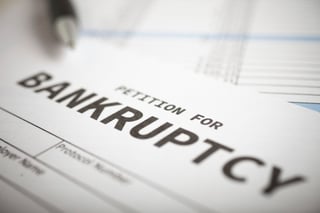 What Property Is Included in the Bankruptcy Estate?
When you declare bankruptcy, anything that you have a property interest in becomes an asset of your bankruptcy estate. All assets of the bankruptcy estate must be listed on your bankruptcy petition, or you may be putting your discharge in jeopardy.
Bankruptcy attorneys even recommend that you list valueless entities that you have an interest in so that the trustee and creditors can make a full investigation into your financial affairs. Until the trustee's interest in your entity has been disclaimed by the trustee, you cannot sign away your interest in the entity without the trustee's permission. This can make decision-making tricky for other members of the LLC, if the bankruptcy process is long and ongoing.
Contact a New Jersey Bankruptcy Attorney
If you are considering bankruptcy, contact a New Jersey bankruptcy attorney so you can be guided accordingly as to what your options are and what option is best for you. The bankruptcy process can be difficult to navigate, so it is important that you have someone representing you who is familiar with the process to make sure everything goes smoothly.

Prior to joining Scura, Wigfield, Heyer, Stevens & Cammarota, LLP, David Sklar graduated from Rutgers University-Newark School of Law with a J.D., Cum Laude. Mr. Sklar was the recipient of a Pro Bono Award and was honored by the New Jersey Bar Association for his commitment to the Street Law Program by being awarded the Street Law Prize.
Share Article
Need Help? Contact Us Today!