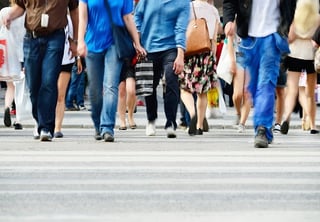 The financial issues that have impacted our country in the past decade have spared no one. Every person likely knows someone, whether they are aware of it or not, who has suffered from our economic depression / recession, and has had problems meeting their expenses, whether it be a mortgage payment, credit card bills, medical expenses, or suffered from some other type of collections action, such a repossession of a vehicle. For many people, bankruptcy is an option to wipe the slate clean, and receive a "fresh start" as is contemplated under the Bankruptcy Code.
Famous People Who Have Filed Bankruptcy
Economic problems can happen to anyone. It is more evident that no one is immune to today's financial woes, and turning to the bankruptcy laws should not embarrass anyone. This fresh start, or second chance, has given many individuals, the opportunity they need to learn from a previous bad experience and become a success. In looking back over our country's history, these individuals include Walt Disney and Sam Walton, the founder of WalMart. Hilton Hotels, Hershey's, Heinz Food's and Macy's were also companies established after their respective founders filed for bankruptcy protection.
Individuals have filed bankruptcy and then recovered to regain success. Mike Tyson filed bankruptcy is just one of several prominent individuals who have filed for bankruptcy. Other that have filed for bankruptcy protection, either personally, or with an affiliated business, include Donald Trump, Francis Ford Coppola, Lady Gaga, Billy Joel, David Crosby (of Crosby, Stills and Nash), Toni Braxton, MC Hammer (who can forget Hammer Time), Willie Nelson, Wayne Newton, and Tom Petty.
Bankruptcy is a Beginning
The point is that bankruptcy is a beginning. It is the chance for an honest debtor to wipe the slate clean and begin again. Because of the bankruptcy exemptions, it is not necessary to start with nothing, as in most cases, the majority of one's assets is within the various exemptions under the federal or state exemptions.
For more information, please feel free to contact one of our firm's bankruptcy attorneys for a free consultation today.