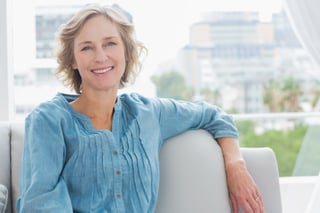 New Jersey residents facing financial difficulties or considering bankruptcy will benefit from learning about the automatic stay. When a debtor files for bankruptcy under any chapter of the bankruptcy code, the automatic stay immediately takes effect.
The automatic stay is the bankruptcy equivalent of a temporary injunction. It stops all creditor activity against the debtor or the debtor's property and provides calm from the storm of financial difficulties.
How an Automatic Stay Works
Creditors are notified as soon as the debtor files for bankruptcy. The automatic stay then prevents the creditors from initiating lawsuits, garnishing wages and harassing the debtor. It is not necessary that creditors know about the automatic stay for it to apply.
Evictions are also halted during an automatic stay. However, it is important to remember that automatic stays are temporary. They usually only last a few weeks, but this can often be enough time for a debtor to search for replacement housing.
Additionally, utility companies are prevented from turning off utilities for a minimum of 20 days under an automatic stay. Automatic stays also assist with foreclosures, overpayment of public benefits and wage garnishments.
Benefits of the Automatic Stay in Bankruptcy Relief
The automatic stay greatly benefits those filing for bankruptcy. It can provide the debtor with breathing room to step back, review their finances, and develop appropriate repayment plans. Preventing harassment from creditors allows the debtor to think more clearly and focus on the bankruptcy filing.
The automatic stay often influences people's decisions to file for bankruptcy. A few weeks are often all that someone needs to get back on their feet financially, and that is exactly what an automatic stay provides.
Get Bankruptcy Relief with Help from an Attorney
If you are in the midst of financial difficulties, you may be considering bankruptcy. While the bankruptcy process can seem overwhelming, an experienced bankruptcy attorney can provide you with guidance during this process. Consulting a bankruptcy attorney may be the first step toward clearing your financial slate and moving toward a bright financial future.