Scura, Wigfield, Heyer, Stevens & Cammarota Blog
Changes to New Jersey Foreclosure Mediation Program
https://www.njcourts.gov/index.html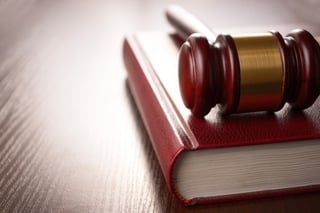 Significant changes to the Residential Mortgage Foreclosure Mediation Program ("Program"), also known as State Court Mediation, were implemented by the Supreme Court of New Jersey on February 27, 2013. The changes severely reduce the amount of time that a borrower has to apply to the Program.
Previously, the Supreme Court stated the timeframe for a borrower to apply to the Program included anytime up until the Entry of Final Judgment. The mortgage company was previously required to send the Notice of Foreclosure Mediation Availability, the Foreclosure Mediation Financial Worksheet, and the Borrower Instructions and Mediation Request along with the Notice of Entry for Final Judgment that was served upon the borrower.
How the Changes Affect Those Facing New Jersey Foreclosure
The changes implemented have reduced the amount of time that a borrower has to apply to the program, now giving the borrower only 60 days from service of the complaint and summons to apply to the Program. Mortgage companies are now required to send the documentation explaining the program along with the complaint and summons that is served upon the borrower.
The Program can greatly benefit distressed borrowers by providing an opportunity to discuss a modification and exchange documents with a mortgage company representative. A mediator, who is usually a neutral third-party attorney, oversees the meeting(s) between borrower and mortgage company representative. In addition, borrowers have the opportunity to obtain a free housing counselor to assist them with the documentation that is required by the mortgage company to examine their loan for a modification.
The changes implemented become effective April 1, 2013.
If you are facing a New Jersey foreclosure, contact our bankruptcy attorneys today for help.
Share Article
Need Help? Contact Us Today!