Scura, Wigfield, Heyer, Stevens & Cammarota Blog
Chapter 7 Bankruptcy as a Strategy to Halt a New Jersey Foreclosure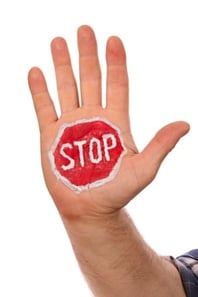 Though the filing of a Chapter 7 bankruptcy may in certain circumstances prevent a foreclosure sale from going forward, this is somewhat dependent upon whether the homeowner has filed for bankruptcy in the past 12 months. If a second bankruptcy has been filed in the prior year, there may possibly be only a 30-day stay upon the foreclosure.
If this is the third bankruptcy filing within the past year, then no stay will be automatically granted. However, a stay may be granted through the filing of a hearing to impose a stay. The rules do vary from state-to-state, however. Any homeowner in New Jersey will want to check with a New Jersey licensed attorney regarding all of the local requirements.
It must also be kept in mind that automatic stays will at some point be lifted. For example, filing a bankruptcy right before a foreclosure was to take place may provide six to 12 weeks additional time in staying in the home. The bank, however, could only be required to postpone the foreclosure sale until the court orders the automatic stay has been lifted.
Get Help From a New Jersey Foreclosure Attorney
There are a number of steps that need to be taken concerning stays on the foreclosure of property. Though the steps may sound simple when written up in an article, it's always best to work through the entire process with an attorney. Actions taken to prevent the potential loss of a home need to be conducted in the proper manner because the home may possibly be the most valuable asset we will ever own.
Source: Fox Business, "File Bankruptcy to Stall Foreclosure?"
Share Article
Need Help? Contact Us Today!