Scura, Wigfield, Heyer, Stevens & Cammarota Blog
Debt Management: Surrender in Full Satisfaction of the Debt Owed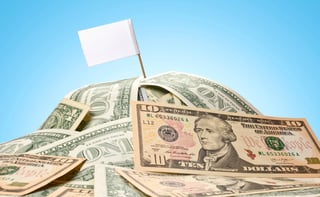 Often, the bank will object when language is added to Part 4(c) of a Chapter 13 Plan. This section of the Plan is entitled "Surrender" and allows the debtor to surrender their interest in encumbered real or personal property as a debt management strategy. Debtor's attorneys sometimes add language to state that the collateral is being surrendered in "full satisfaction of the debt owed." The bank then objects to this language. Judge Trust, United States Bankruptcy Judge for the Eastern District of New York, recently allowed this in a published decision. See, In re Zair, 535 B.R. 15 (2015).
In Zair, the Court held that a Debtor may confirm a debt management plan where residential real property, at which the debtors do not reside, may be surrendered and vested in a secured creditor pursuant to 11 U.S.C. §1322(b)(9). This Bankruptcy Code section provides that a Chapter 13 plan may "provide for the vesting of property of the estate, on confirmation of the plan or at a later time, in the debtor or in any other entity." The Debtor in Zair added the following language to Part 4(c) when surrendering their former home that was destroyed in Superstorm Sandy: "in full satisfaction of the secured portion of the first mortgage owed pursuant to 11 U.S.C. §§ 1325 and 506" and "this vesting shall not merge or otherwise affect the extent, validity, or priority of any liens on the property." The Debtor also allowed the Secured Creditor (mortgagee) to file a deficiency claim within 30 days from confirmation and stated once the confirmation order was recorded with the county clerk, it would constitute a deed of conveyance of the property.
There are three instances where the a bankruptcy court can confirm a plan as to a secured creditor's claim: (1) the holder of such claim has accepted the plan; or (2) the debtor's payments to the creditor comply with certain standards and the creditor retains its lien; or (3) the debtor surrenders the property securing such claim to such holder. 11 U.S.C. §1325(a)(5). As a general premise, a debtor seeks to surrender the property as part of their reorganization to rid themselves of underwater property to which they can no longer afford. The Zair Court found this persuasive stating that a chapter 13 has to commit all of their disposable income into the place, for the duration of the debt management plan, pursuant to 11 U.S.C. §§ 1322(d) and 1325(b)(4). Forcing the debtor to account for continued maintenance on a property they are ultimately going to lose in foreclosure would negatively impact unsecured creditors. The Court mostly agreed with a recent unpublished Massachusetts opinion on the same issue: In re Sagendorph, 2015 WL 3867955.
Share Article
Need Help? Contact Us Today!