Scura, Wigfield, Heyer, Stevens & Cammarota Blog
Debt Relief and Considering Personal Bankruptcy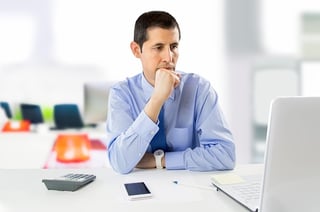 When individuals and families in New Jersey are going through tough financial times, it is not rare for them to consider different ways to address their financial challenges. Whether it is due to credit card debt, unemployment or other money problems, our law firm understands that considering one's debt relief options is not only stressful but can be confusing as well. While filing for bankruptcy could be the best option to get a fresh financial start, it is important that individuals understand the process and know what to expect.
Stop Creditor Harassment In New Jersey
Our attorneys understand the numerous issues individuals in New Jersey could face when dealing with financial problems. One important factor to address is the inhumane treatment of the debtor. If you are being mistreated or harassed by creditors, it is important to address this issue in order to reduce the added stress this situation could cause. Furthermore, this ensures that creditors are not overstepping their bounds or harassing a debtor while the debtor is trying to get their financial life in order.
Filing Personal Bankruptcy Can Provide Financial Freedom
Filing for personal bankruptcy could provide the financial freedom New Jersey residents are seeking. Our attorneys are well versed in the different types of debt relief options and the different types of bankruptcies an individual could file for. We will consider our client's current situation and their best interests for the near and far future when filing for bankruptcy.
It is important that individuals understand the bankruptcy process and what it could offer them. Those considering this debt relief option should be fully aware of the process in order to better prepare for it.
If you are considering filing personal bankruptcy and need help, contact our bankruptcy attorneys today for a FREE consultation.
Share Article
Need Help? Contact Us Today!