Scura, Wigfield, Heyer, Stevens & Cammarota Blog
The Debtor's Personal Guarantee & Confirmation of a NJ Chapter 11 Plan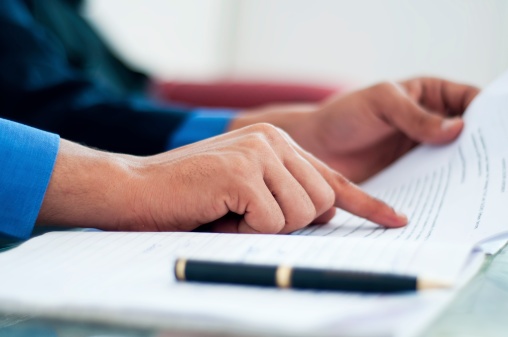 Any small business owner knows the importance and difficulty in obtaining credit. Whether the need for financing is to purchase real estate, inventory, or to obtain terms with vendor, the small business that has cash reserves sufficient to meet all day to day operations is few and far between. Typically, obtaining credit for a small business, particularly one that has not been operating for decades, will require an individual or individuals to personal guarantee the debt.
Event of Default & Personal Guarantee
An event of default triggers a creditor's right to immediately collect from the guarantors. Commonly, commercial security agreements define events of default to include any assignment for the benefit of creditors made by borrower; the appointment of a receiver, liquidator or trustee for the borrower; the filing by or against borrower of any petition for Bankruptcy or the institution of any proceeding for the dissolution or liquidation of borrower. The occurrence of any of the events set forth with respect to any guarantor is also commonly considered an event of default.
If an event of default occurs, the rights of the creditor are triggered and the creditor may proceed to enforce the guaranty immediately. The personal guarantee may be enforced against any one or more of the guarantors without first making demand upon or proceeding against any of the other obligators and without first resorting to any security or other property or invoking other available remedies. The value of the claim is the full amount of the guaranteed debt without consideration of how many other individuals may have guaranteed the debt, or the underlying collateral securing repayment of the debt, and regardless if the debt is being paid as agreed by the borrower.
The Personal Guarantee Claim & Confirmation of Chapter 11 Plan
The personal guarantee claim is often neglected when considering the confirmability of a Chapter 11 Plan. Bankruptcy case law throughout the country illustrates that personal guarantees may be included in unsecured creditor classes, notwithstanding arguments determining whether separate classification is appropriate. In re 18 RVC, LLC, 485 B.R. 492, 492 (Bankr. E.D.N.Y. 2012)(Holding that the mere fact that Chapter 11 debtor's principal had guaranteed debtor's obligations to undersecured mortgage lender, and that lender had recourse against debtor's principal for its unsecured deficiency claim, was not legitimate reasons for classification of this deficiency claim apart from claims of other general unsecured creditors.); In re Mullins, 435 B.R. 352 (Bankr. W.D. Va. 2010)(Holding in part that the debtor's proposed plan's between general unsecured claims and unsecured claims based upon debtor's guarantees of his professional corporation's secured debtors was not unfair.); In re Hyatt, 509 B.R. 707, 715 (Bankr. D.N.M. 2014); In re Loop 76, LLC, 465 B.R. 525 (B.A.P. 9th Cir. 2012)(Holding that the existence of a personal guarantee in favor of the debtor's secured creditor was sufficient reason to allow the debtor to separately classify the unsecured deficiency portion of the creditor's claim.); In re 500 Fifth Ave. Assocs., 148 B.R. 1010, 1019 (Bankr. S.D.N.Y.)(Stating a right of recourse against the debtor's general partners did not justify separate classification.).
Including the personal guarantee claim with other general unsecured creditors may be the key to enabling the confirmation of a Chapter 11 Plan. In a Chapter 11 Plan it is necessary to have at least one class of creditors vote in favor of confirmation of the Plan. It is not unusual for the general unsecured creditor class to be dominated by one large creditor and for that creditor to impede confirmation by voting against confirmation. The personal guarantee claim or claims, if properly valued, can help dilute the general unsecured creditor pool, and thereby the influence of another objecting creditor.
Contact a New Jersey Chapter 11 Bankruptcy Attorney Today for Help
If you are a small business owner and have questions about Chapter 11 bankruptcy, contact our legal team today for help. We can assist you with the specifics of your business and financial situation. We offer a free initial consultation for Chapter 11 Bankruptcy.

I have a passion for what I do. There are few things I enjoy more than helping good people and viable businesses find solutions to overwhelming debt.
Share Article
Need Help? Contact Us Today!