Scura, Wigfield, Heyer, Stevens & Cammarota Blog
Determining if Chapter 11 Bankruptcy is Right for Your Business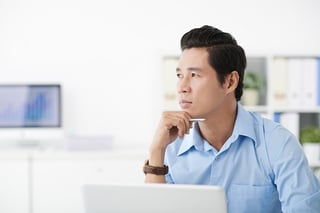 Running a business, whether big or small, is often a dream for many New Jersey residents. When that dream comes true, business owners may face some challenges. While small financial difficulties are relatively common, when a business starts to take on too much debt and is operating at a loss, it might be time to consider options to address business debt.
Chapter 11 Bankruptcy Explained
Bankruptcy is often a difficult word to hear and it can be an even more challenging process to dive into. Because of that, business owners should educate themselves about the process and available debt relief options to help them determine if filing for bankruptcy is the appropriate step to take.
While Chapter 7 and Chapter 13 are types of bankruptcy available for individuals dealing with debt, Chapter 11 bankruptcy is more suitable for business and is typically used to restructure the debt of the business so it can return to profitability. To initiate the process, the business will file a petition with the U.S. Bankruptcy Court for an automatic stay. This means that the creditors of the company must halt all collection efforts, communication, lawsuits, liens, foreclosures or any other proceedings against the company.
Following this, the company must file a reorganization plan within a specific time frame, which usually ranges from 120 to 170 days; however, extensions could be requested if circumstances arise that make it difficult to complete the plan in the original time frame. The reorganization plan must also include a path that will make the business profitable once the bankruptcy proceedings are completed.
Once the plan is approved, the business owner or a trustee will manage and implement the plan. This will ensure the plan is adhered to and the company is making progress by making monthly payments and filing monthly reports.
Contact a Chapter 11 Bankruptcy Attorney In New Jersey Today
Although the Chapter 11 process could help a business dealing with serious financial issues, it can be a complex process. Because of that, business owners should be fully aware of the steps required and how the process could impact the business in the future.
Source: Investorplace.com, "Is Chapter 11 Bankruptcy Right for My Business?"
Share Article
Need Help? Contact Us Today!