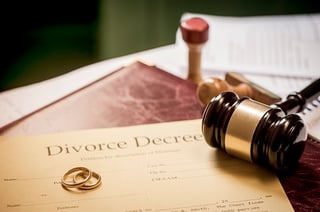 The filing of a bankruptcy petition is designed to result in a discharge of most of the debts the person filing bankruptcy (the "debtor") had as of the date the case is filed. Approximately 30 days after the bankruptcy petition and schedules are filed, a meeting (called "The First Meeting of Creditors" or a "341 meeting") is held where any creditor can attend and ask questions concerning the Plan. The Chapter 7 341 meetings for cases filing in the District of New Jersey are held in Newark, Trenton, and Camden.
Normally, a Chapter 7 debtor can expect to receive a discharge order exactly 90 days after he files bankruptcy unless the Trustee or creditor files an objection to discharge prior to that time. A discharge is a Court Order that says the debtor does not have to repay their debts, but there are several exceptions.
The discharge voids any judgment obtained at any time to the extent that the judgment determines the personal liability of the debtor with respect to the discharged debt. The discharge also operates as an injunction (the violation of which may be punishable by contempt) against action of any kind to collect, recover or off-set a discharged debt as a personal liability of the debtor, or to recover that debt from the property of the debtor. Accordingly, all collection efforts regarding a discharged debt are prohibited by this injunction. (See 11 U.S.C. § 524).
Exceptions to Discharge
The most important non-marital exceptions to the Discharge Order are:
(1) The debtor, with intent to hinder or defraud, has transferred or destroyed his or her property or has allowed someone else to do so. (See 11 U.S.C. § 727(a)(2));
(2) The debtor has destroyed, falsified or failed to keep records regarding the debtor's financial condition or business transactions, unless such failure was justified under all of the circumstances. (See 11 U.S.C. § 727(a)(3));
(3) The debtor knowingly and fraudulently, in connection with his or her case, made a false oath, used a false claim, or offered to give or receive a bribe, or withheld records from an officer of the estate. (See 11 U.S.C. § 727(a)(4));
(4) The debtor fails to satisfactorily explain any loss of assets necessary to meet the debtor's liabilities. (See 11 U.S.C. § 727(a)(5));
(5) The debtor has been granted a discharge under a Chapter 7 or Chapter 11 case which was commenced within eight years before the date of the filing of the present petition. (See 11 U.S.C. § 727(a)(8));
(6) The debtor has been granted a discharge under Chapter 13 within certain periods. (See 11 U.S.C. § 727(a)(9));
Dischargeability of Family Law-Related Debts in Chapter 7 Cases
Although the debtor may be granted a discharge, 11 U.S.C. § 523 of the Code provides that certain types of debts are non-dischargeable and remain liabilities of the debtor after the close of the case. The marital "exceptions to discharge" are found in Section 523(a)(5) and (a)(15).
(a) A discharge under section 727, 1141, 1228(a), 1228(b), or 1328(b) of this title does not discharge an individual debtor from any debt—
(5) for a domestic support obligation [see definition below]; ©2012 Larkin Hoffman Daly & Lindgren. All Rights Reserved 15
(15) to a spouse, former spouse, or child of the debtor and not of the kind described in paragraph (5) that is incurred by the debtor in the course of a divorce or separation or in connection with a separation agreement, divorce decree or other order of a court of record, or a determination made in accordance with State or territorial law by a governmental unit;
(c)
(1) … the debtor shall be discharged from a debt of a kind specified in paragraph (2), (4), or (6) of subsection (a) of this section, unless, on request of the creditor to whom such debt is owed, and after notice and a hearing, the court determines such debt to be excepted from discharge under paragraph (2), (4), or (6), as the case may be, of subsection (a) of this section.[1]
11 U.S.C. § 101(14A) defines what a "domestic support obligation" is: (a) a debt owed to or recoverable by a spouse, former spouse, or child of a debtor or such child's parent, legal guardian, or responsible relative, or a governmental unit; (b) in the nature of alimony, maintenance, or support of such spouse, former spouse or child, without regard to whether such debt is expressly so designated; (c) established under a separation agreement, divorce decree or property settlement agreement, or an order of a court of record; and (d) not assigned other than for collection purposes.
One issue with the definition of "domestic support obligation" is that if a husband is the sole obligor of a debt (credit card debt or attorneys' fees, for example) that the wife agrees in the divorce decree to undertake to pay in the divorce, the portion of the divorce order that provides for this is not a "domestic support obligation" since the court would be ordering the husband to pay a debt that is not owed to the former spouse, but is owed to the creditor. Therefore, if the wife files bankruptcy there is an argument that her obligation to pay the creditor is discharged. However, even under pre-BAPCA law (that is, prior to various vesting dates of BAPCPA in 2005), obligations to pay the other's spouse's debt were found in several court cases to be "contingent debts" of the non-bankruptcy filing spouse and were dischargeable. Some courts have continued to protect ex-spouses in this manner even in lieu of indemnification language. Despite these rulings, the best approach to make sure that you don't have to fight about the definition of "domestic support obligation" in your client's ex-spouse's bankruptcy is to include language that indemnifies the husband from the wife's obligation to pay off the husband's debts, or vice-versa. The domestic support obligation section of the Bankruptcy Code makes it clear that the order to pay the debt is also an order indemnifying the non-filing spouse from any non-payment. The indemnification is a debt owed to a former spouse and therefore the obligation to pay the debt is non-dischargeable as a domestic support obligation. ‖
Note that if the state court acts first and completes the divorce, all child support, maintenance, and property decisions are recognized by the bankruptcy court and held to be non-dischargeable in a Chapter 7 case. Troubles remain, however, if the divorce has not yet started or is in process when one of the two parties to the divorce file bankruptcy. Chapter 13 cases also have different dischargeability rules.
Contact the law firm of Scura, Wigfield, Heyer, Stevens & Cammarota, LLP for help in understanding the interplay between matrimonial law and New Jersey Bankruptcy. We offer priceless, but free consultations in any of our offices in Wayne, Newark, Hackensack, and Hoboken.
Whether you need to completely eliminate your debt through Chapter 7 bankruptcy, or need to reorganize your credit payments through Chapter 13 or Chapter 11, we are well qualified as a full-service bankruptcy law firm for people in these and other New Jersey counties: Passaic County, Hudson County, Essex County, Bergen County, Morris County, and Sussex County. Call us today at 973-870-0434 or toll free 888-412-5091.
[1] Non-pertinent portions omitted.