Scura, Wigfield, Heyer, Stevens & Cammarota Blog
Do You Need a New Jersey Auto Accident Attorney?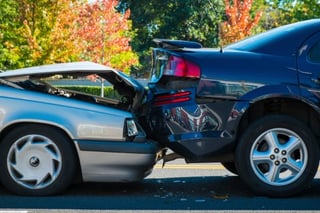 Whether you are traveling down a highway or driving through a suburban neighborhood, you run the risk of being involved in a car accident. If you or a loved one was injured in a car accident that was caused by the negligence of the other driver, you might be entitled to monetary compensation through a personal injury lawsuit.
At Scura, Wigfield, Heyer & Stevens, LLP, our New Jersey car accident attorneys have extensive experience guiding clients through the legal process of a personal injury suit. Depending on the severity of the accident and the seriousness of your injuries, we will negotiate with the liable party's insurance carrier to ensure you receive the full and fair monetary compensation you are owed for your lost wages, medical bills, and pain and suffering. If a beneficial settlement cannot be reached, we are confident in our ability to represent you through trial litigation.
Hoboken Car Crash Attorney
Depending on the speed and size of the vehicles involved, a car wreck can cause varying amounts of property damage and injuries. We will immediately get to work investigating the scene of the accident to preserve evidence and gain a clear understanding of what happened. Working with accident reconstructionists, we can develop an effective case strategy that guides you toward a successful resolution in the most efficient manner possible.
We have experience representing clients injured in accidents involving several different factors, including:
Distracted driving
Speeding
Drivers under the influence of drugs or alcohol
Failure to maintain safe driving distance
Failure to follow posted safety signs
Failure to stop or yield at an intersection
Defective safety equipment
Sudden, unintended acceleration
No matter what caused your accident, it is important to seek the counsel of an experienced personal injury attorney. You might be entitled to compensation from your insurance carrier as well as the liable party's insurance. In most cases, these negotiations are better handled by an experienced professional. Discuss your situation with us through a free consultation. New Jersey is ranked first in the United States with respect to people per square mile. This dense population leads to crowded and dangerous roads; thus, more accidents unfortunately occur.
Contact a New Jersey Car Accident Attorney
If you have questions regarding car accidents, do not hesitate to schedule a free consultation with an attorney at Scura, Wigfield, Heyer & Stevens, LLP. Our personal injury lawyers are prepared to fight on your behalf to recover compensation from any negligent party or insurer. A liable party should be responsible for paying what you require to live as independently as you can after suffering a catastrophic injury.
Se habla español
Tenemos asistentes bilingües que hablan español. Por favor llamar para una cita hoy.
Share Article
Need Help? Contact Us Today!