Scura, Wigfield, Heyer, Stevens & Cammarota Blog
Forbearance and Deferment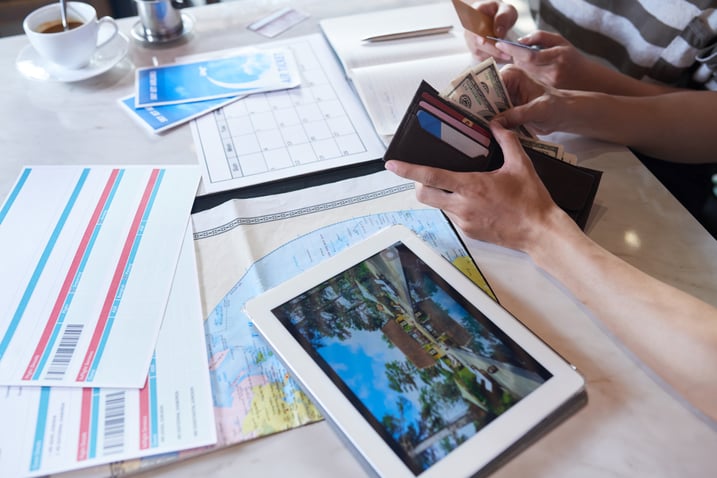 Although it may seem that the financial hardship caused Covid-19 is slowly clearing and businesses are beginning to see their first positive financial gains since March 2020, a major financial consequence of the Covid-19 Pandemic is that many people were left without employment1 and have had difficulty making their mortgage payments2. As a result, many lenders have instituted forbearance programs that will postpone your mortgage payments for a brief period of time while you get back on your financial feet. Even though these mortgage forbearance programs are a great tool that allows consumers a breathing spell while they recover from financial hardship, there are a few things you need to know before agreeing to temporarily postpone your mortgage payments. This blog will educate you on what to look out for when agreeing to a mortgage forbearance.

What is a Mortgage Forbearance?
Forbearance is when your mortgage servicer (the company that sends your mortgage statement and manages your loan) allows you to postpone (or in some instances - reduce your payments) for a limited period of time. The period of time for the forbearance varies from lender to lender, but its usually no less than three months at a time. If you need to extend the forbearance period, the mortgage service will allow you to extend the forbearance for up to a limited amount of time. During the time that you are in forbearance, you will not be required to make mortgage payments. However, this does not mean that you won't be responsible to make these payments. Unlike a mortgage or loan forgiveness, a mortgage forbearance does not wipe out the months that were not paid during the forbearance period. You'll have to repay any missed payments (all at once) after the forbearance period ends.
For example, if you were given a 3-month forbearance at $2,000 mortgage payments, by the time the 4th month comes around you will owe the mortgage payment for the 4th month ($2,000) plus the payments that were not made during the 3 month forbearance ($6,000) for a total of $8,000 due on the 4th month. Therefore, and regardless of whether you qualify for a forbearance, if you're able to keep up with your mortgage payments, it is suggested that you keep making them.
Mortgage Forbearance on Government Loans
The types of forbearance available vary by loan type. If your mortgage is backed by the federal government—this includes FHA, VA, USDA, Fannie Mae and Freddie Mac loans—provisions of the recently enacted CARES Act allow you to temporarily suspend payments if you are experiencing financial difficulty due to the impact of Covid-19 Pandemic on your finances. Loan servicers may also have forbearance or deferment options for non-government backed or private loans, but the exact options available to you may differ.
Here's how this works for federally backed mortgages under the CARES Act: If you are experiencing financial hardship as a result the coronavirus pandemic, you have a right to request forbearance for up to one hundred eighty days.3 You also have the right to request an extension for up to an additional one hundred eighty days. However, you must contact your loan servicer to request this forbearance. There won't be any additional fees, penalties or interest added to your account, but keep in mind that the interest on the mortgage loan will continue to accrue. Other than telling your servicer that you have a pandemic-related financial hardship, you won't need to submit additional documentation to qualify for this forbearance.
How to Apply for a Mortgage Forbearance
Borrowers with privately-owned mortgages are not covered under the CARES Act. Nevertheless, many lenders are offering forbearance and loan modification options for borrowers with privately-owned mortgages. Regardless of who owns your loan, be sure to talk to your lender if you're having trouble paying your mortgage. The worst thing you can do for your credit is to simply stop paying the mortgage in the hopes that the lender will "work with you" as this rarely happens. It's important to find out what options are available to you. The best place to find that information is from your loan servicer. Look for their contact information on your monthly mortgage statement as some servicers may have departments specifically created to help people apply for forbearance or a loan modification.
Things to Consider when Applying for a Mortgage Forbearance
Regardless of the type of mortgage you have or how you communicate with your servicer, here are some things to consider. If you cannot make your mortgage payments, and you are looking to postpone or reduce your payments, you will need to work with your servicer first to see what your options are.
If you decide to move forward with a forbearance plan, ask your servicer how you will be required to pay back the amount owed after the forbearance period ends. For example:
Will you owe the entire unpaid amount in a lump sum once the forbearance period has ended?
Will the unpaid amounts be automatically added or recapitalized to the current principal mortgage amount owed?
Will you have to apply and be granted a modification for a payments missed to be added to the back of the mortgage loan?
Can the mortgage loan term be extended so that missed payments are added to the end of your mortgage?
Will your subsequent monthly payments be higher for a period of time to make up the deferred amount?
Finally, be on the lookout for scams and scammers looking to take advantage of consumers affected by coronavirus. You might receive fraudulent calls, emails, text messages or other "offers" to help you reduce or stop your mortgage payments. Once your forbearance ends, you'll have to make arrangements to repay what you owe (all of the missed payments during forbearance). The options for repayment vary by the loan type, as shown below. Although you can pay what you owe in one lump sum, some loans may not require a lump sum payment once forbearance ends.
If this sounds like a situation you are currently facing and need additional information on how to protect yourself, your best bet is to contact one of our bankruptcy attorneys to see how we can help. Call one of bankruptcy attorneys for a  free consultation and learn about your options are during this difficult time.
Share Article
Need Help? Contact Us Today!