Scura, Wigfield, Heyer, Stevens & Cammarota Blog
Foreclosure Law Firms Say No to Banks Proving Chain of Title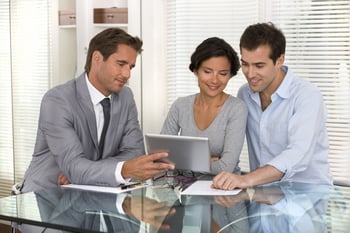 Recently, in a case involving Wells Fargo and American Home Mortgage Servicing, Inc. (AHMSI) we had the opportunity to take the deposition of bank representative Jose Colon. A copy of the deposition of Mr. Colon can be found here.
Assignment Created for Foreclosure
This case involved a foreclosure in New Jersey on a note and mortgage that was executed in 2005. AHMSI then had two assignments of the loan to Wells Fargo in 2009 just when the foreclosure complaint was filed. This assignment was signed by the famous robo signer Linda Green. Then, after the foreclosure was filed to a foreclosure law firm, a second "corrective assignment" was executed in 2011. This corrective assignment was done to supposedly correct the first robo-signed assignment.
However, the trust agreement, under which Wells Fargo is the trustee, was set up and closed in 2006. The mortgage and note had to be assigned to Wells Fargo back then and this was never done correctly pursuant to the terms of the Pool and Servicing Trust agreement. These assignments in 2009 and then 2011 could not properly transfer the mortgage and note to Wells Fargo.
The trial on the case started and then on the second day of scheduled testimony of Mr. Colon, Wells Fargo could not get Mr. Colon to come to testify. The bank took a dismissal without prejudice of the case and our client still has his home.
Jose Colon Testimony
Mr. Colon testified at his deposition he works at AHMSI and is also a special officer for Sand Canyon, formerly known as Option One, for purposes of just signing documents, i.e., assignments. He also could not adequately explain the series of assignments created for the foreclosure or why there were no documents from Wells Fargo evidencing that this note and mortgage were effectively transfered to this trust as per the express terms of it.
In most of these cases involving the securitized trusts, the banks are now trying to scramble to show a chain of title when these notes and mortgages were never properly assigned to the trusts back when they were set up. In my view, as well as the view of many foreclosure law firms, they can never establish that chain of title properly.
If you need mortgage help or help with any other legal matter, contact our attorneys for a FREE consultation.

John fights hard for his clients and tries to educate them so they understand what is going on with their particular legal problem. John has been Certified by The Supreme Court of New Jersey as a Civil Trial Attorney. Whether it is a personal injury case, bankruptcy case, litigation case or other type of matter, John wants his clients to participate in the decision making process toward solving their problem in the best way possible.
Share Article
Need Help? Contact Us Today!