Scura, Wigfield, Heyer, Stevens & Cammarota Blog
Get Help for Catastrophic Injuries From a New Jersey Personal Injury Lawyer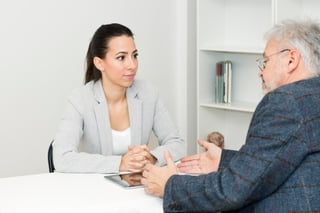 After you or a family member has suffered a catastrophic injury, life will never be the same. You are coming to grips with that reality — and perhaps wondering how you will survive financially in addition to dealing with all of the emotional and practical implications of living with a disability. The day you set out on a road trip or went to work at a construction site or encountered a suddenly-vicious dog unexpectedly, you never expected to have your life turned upside down so abruptly.
Needs Arising from Personal Injury
Perhaps you have courageously cooperated in your recovery and therapy to the best of your ability. Perhaps your friends and family have rallied around, doing all that they can think of to do, to soften the blow and be of assistance.
Yet your needs are great, and you know that you need to pursue every avenue to financial and practical relief in the short term as well as in the long term. How will you and your family handle all these expenses and needs?
Medical bills
Hospitalization
Surgery
Therapy
Medication
Doctors' visits in the future
Lost wage replacement
Special accommodations such as a modified van, widened doorways, a wheelchair and other special equipment
Each type of catastrophic injury brings its own challenges:
After a spinal cord injury, moving from bed to wheelchair and from wheelchair to shower will all take careful planning — and special equipment.
After a brain injury, you are likely to be unable to work at your previous job. You may require many months of work with a neuropsychologist and therapists.
After an amputation, you will need to work at learning to compensate for the lack of your arm, leg or other body part.
If you have become deaf or blind because of an explosion or other serious accident, you will need retraining in how to live independently, probably with the help of technology and assistive devices.
If you suffered a serious burn injury, you may need plastic surgery over a long period of time — and even after that plastic surgery, you may be left with debilitating scars.
Contact a New Jersey Personal Injury Attorney
The law offices of Scura, Wigfield, Heyer & Stevens, LLP, provides legal advice and representation for victims of catastrophic injuries. Our personal injury lawyers are prepared to fight on your behalf to recover compensation from any negligent party or insurer. A liable party should be responsible for paying what you require to live as independently as you can after suffering a catastrophic injury.
We represent people who were injured in motor vehicle accidents, construction accidents, accidents caused by dangerous and defective products and pedestrian and bicycle accidents.
Contact a New Jersey personal injury lawyer today for a FREE consultation.
Se habla español
Tenemos asistentes bilingües que hablan español. Por favor llamar para una cita hoy.
Share Article
Need Help? Contact Us Today!