Scura, Wigfield, Heyer, Stevens & Cammarota Blog
Guide to Understanding Personal Injury Claims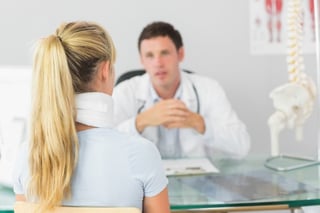 If you were injured in an accident due to the careless or negligent acts of a third party, you may be able to file a claim for compensation. While everyone has seen the commercials and read the billboards, the personal injury process is still one that few people understand properly before filing a claim. With this comprehensive guide to understanding personal injury in New Jersey, you can get the answers to your most pressing questions and begin the process of filing a claim.

What is Personal Injury?
More than 3 million people are injured in personal injury accidents each year. Personal injury is a physical injury or psychological illness that is the result of an accident or due to the negligent acts of a third party. In most cases, a personal injury can have a huge negative impact on a victims quality of life, with injuries that range from mild up to long-term disabilities that keep you from returning to work.
The effects of a personal injury incident can be impactful in many ways including:
Pain and suffering

Lost wages

Inability to pay household bills

Medical bills
Specialty medical needs
Mental anguish
Unemployment
And more
Types of Personal Injury
There are many different types of personal injuries that take place on a daily basis across the country. You can suffer a personal injury due to an accident, illness or trauma and depending on the type of accident or illness, the extent of your injuries can also vary greatly. The most common types of injuries reported on personal injury claims include:
Neck and back injuries
PTSD
Head injuries
Hand or wrist injuries
Psychiatric conditions
Arm and leg injuries
Eye and ear injuries
Accident or Negligence?
An accident is a situation that happens without any warning and could not be prevented. In this situation, no one particular person is responsible for your injuries and you don't have good grounds for making a claim. Negligence is described as an action that will result in injuring another person unless steps are put into place to prevent the action from happening. This means that the injury could have been prevented but wasn't due to a third party's negligence.
Who is at Fault?
Personal injury claims also involve fault. You and your personal injury attorney must be able to prove fault in order to successfully win your claim. If there is no other party at fault, then no one else is legally responsible for your injuries. Proving fault is the most important aspect of your claim. While sometimes it is very clear who is at fault, other situations may be more complicated.
To effectively prove your case, a skilled personal injury attorney is usually required. While most personal injury claims are settled out of court, they are often complicated and expert help is needed to navigate the process of dealing with insurance companies. Even clients with more straightforward claims will benefit from the guidance and knowledge of an experienced personal injury lawyer.
Common Mistakes to Avoid After an Accident
These general tips will help keep you safe and protect your case until you can speak with your legal team.
Do not say sorry. In the heat of the moment, it is common for victims to apologize, even when they aren't at fault. Saying sorry can later be used to prove fault in a personal injury claim.


Always call the police after an accident. Even if it seems like a simple fender bender, a police report can help prove fault later on down the line.


If you are injured, make sure you inform the police and it is written on the official police report. Even if it seems minor you should make a note.


Always accept medical attention following an accident. Certain injuries can take hours or even days to begin showing symptoms. If you refuse, insurance companies can use this to show that you were never really hurt.


Don't give a written statement or recorded interview to insurance companies. If an insurance company requests you to write down details or draw a diagram, politely decline until you can speak with your attorney.
Hiring an Attorney
The days and weeks following an accident can be extremely stressful and overwhelming. But one of the best things you can do to relieve some of your stress is to hire a personal injury attorney to begin working on your claim. Some of the advantages of working with an experienced attorney include:
Someone who understands the ins and outs of personal injury claims.
Not having to worry about attorney fees until after they have helped you win your case.


Not having to personally argue with insurance companies or other experienced attorneys.


Relying on the guidance of your legal team to negotiate settlements and help you get a fair deal.
Filing a Claim
Once you have hired an attorney you can begin the claims process by filing an initial complaint. This will outline the parties involved, the legal basis for taking the claim to court, all legal claims against the defendant, any supporting facts that you have and a demand for judgment. The defendant can then answer the complaint with an admission, denial or neither an admission or denial. If they fail to respond to your claim, they may be found guilty by default.
Discovery and Settlement
Next, both sides will work to gather information through written discovery, document production and depositions. This is typically the most lengthy part of the personal injury process and can be frustrating but it is important to keep in mind that it is crucial for building your case. Additionally, going to trial can add additional time to the claims process. Most attorneys and insurance companies will do their best to settle the claim before going to trial. You always have the right to go to trial if you are unsatisfied with the settlement offer, even if your attorney advises against it.
Collecting Payment
After you settle your claim or win your case in trial, you must now collect payment from the defendant. If the responsible party is a company or business, you will likely receive payment on time because they want to avoid the hassle of dealing with collection agencies. But it can be a different story when dealing with an individual. Some of the payment options you have available include:
Collecting a small amount form the defendant's bank account over a set period of time.


Taking a small percentage from each of their paycheck's.


Working with law enforcement to forcibly remove money or assets.
If the defendant files for bankruptcy, you cannot collect payment form them. In these types of situations, you may be able to work with your attorney to conduct a post-trial investigation to take a closer look at the defendant's finances.
Speak with an Experienced New Jersey Personal Injury Attorney Today
If you have been injured in an accident and someone else is at fault, it is important that you speak with a personal injury attorney right away. Don't waste valuable time waiting for your pain to subside and your injuries to heal. Instead, take control of your future by beginning the personal injury claims process right now. For more information on how personal injury claims work and to schedule a consultation, be sure to visit the team at Scura online today.
Share Article
Need Help? Contact Us Today!